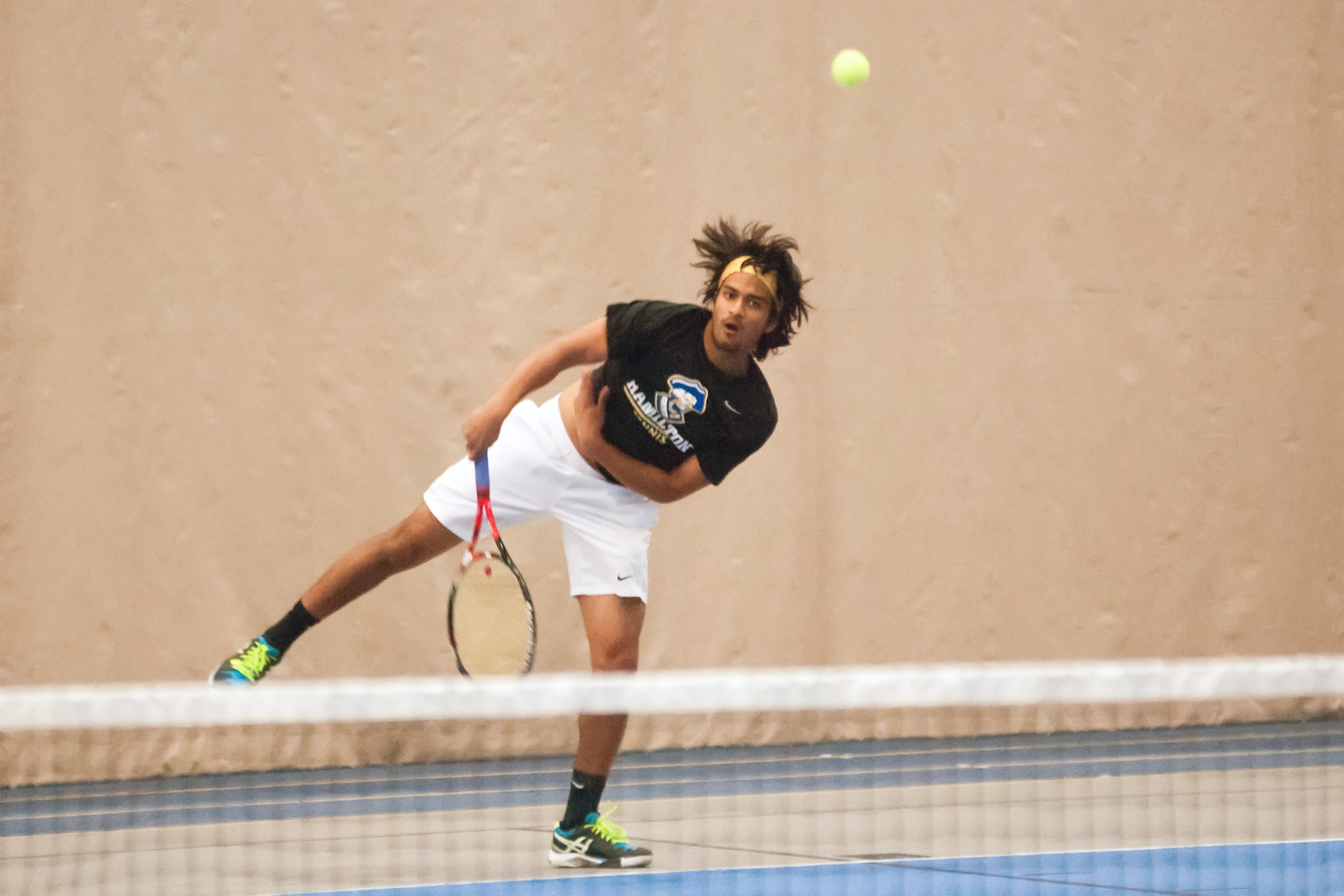 The Hamilton College men's tennis team dropped a 7-2 non-league decision to host Rensselaer on Sunday afternoon. RPI (12-3 overall) is ranked 14th in the Northeast Region by the Intercollegiate Tennis Association.

The Continentals (8-10) picked up their points during singles competition. Jon Cohen '17 and Eyad Nagori '18, the team's winningest players, both posted straight-set victories. Cohen improved to 12-6 with a win at second flight singles and Nagori raised his record to 12-5 by topping his opponent at third flight singles.

The Continentals are scheduled to host Hobart College on Wednesday, April 22, at 4 p.m. in another non-conference match.