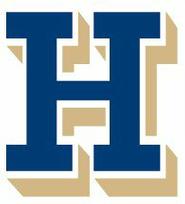 The Hamilton College men's tennis team swept host SUNY Oneonta 9-0 on Wednesday in the first dual match of the season for both teams.

Box score

Five Continentals were winners in both singles and doubles play. James Oliver '15 and Eyad Nagori '18 cruised to an 8-1 victory at second doubles and went on to post straight-set singles wins at the number two and number four spots, respectively.

The third doubles pairing of Jonathan Cohen '17 and Alex Streich '18 posted an 8-4 win. Cohen topped his third singles opponent in straight sets and Streich fought back to win in three sets at number six.

The Continentals' other doubles win came from Austin Lokre '16 and Max McKee-Proctor '17 at first doubles. McKee-Proctor also won at fifth singles. Matt Billet '15 was Hamilton's other singles winner, recording a straight-set victory at the first spot.

Hamilton is idle until a pair of matches on Saturday, Sept. 27. The Continentals are scheduled to play a morning match at Utica College before hosting Emira College in the afternoon.