Men's tennis posts 7-2 win against Union
---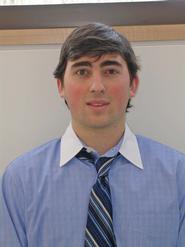 Hamilton College picked up a 7-2 non-conference win against visiting Union College at Gray Tennis Courts on April 14.
Hamilton (4-7 overall) travels to Wesleyan University for a New England Small College Athletic Conference match on Saturday, April 18. Union (0-8) remained winless this season.
Mike Moreno '11 recorded his team-high eighth win of the season with a 6-2, 6-2 decision at fourth flight singles. Mark Segal '09 (6-2, 6-1) and Coby Berman '12 (6-4, 6-0) also breezed to straight-set wins at third and sixth flight, respectively. Segal improved to 6-3 this season.
In the first spot, Greg Kreitzer '11 fought for a 6-4, 7-6 (7-3) win. Pete Erwin '11 recovered from dropping the second set at fifth flight to pick up the team point with a three-set victory (6-0, 1-6, 6-3).
Henry Ciocca '09 and Berman teamed up to breeze to an 8-0 win at third flight doubles. The pair are a perfect 4-0 this season. Kreitzer and Drew Libin '12 picked up an 8-4 win at first flight doubles and moved their record to 3-1.