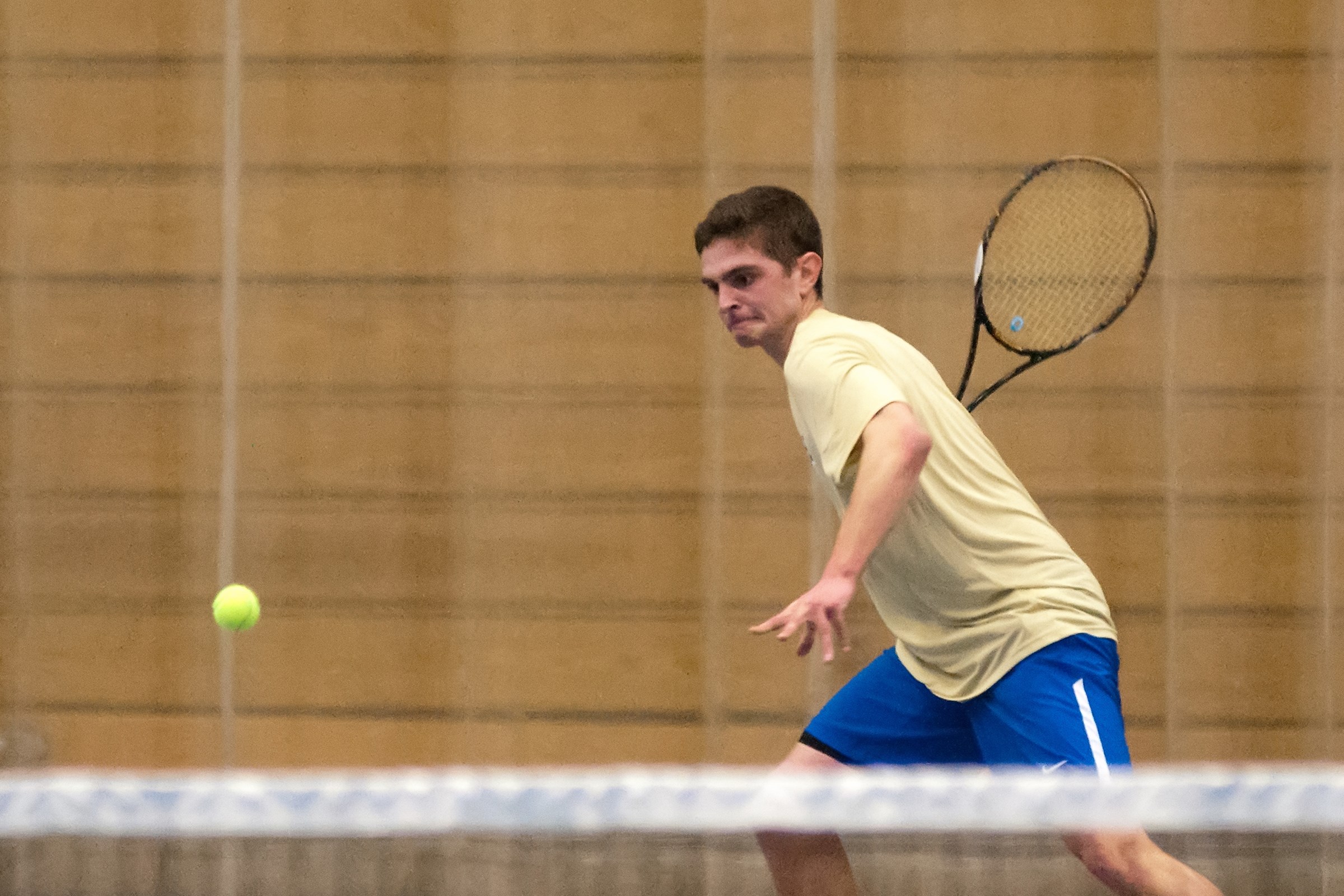 The Hamilton College men's tennis team remained unbeaten, rolling to a 7-2 win at Ithaca College on Tuesday evening. The match was moved indoors from the Wheeler Courts into Ithaca's Glazer Arena because of weather conditions.

Box score

James Oliver '15, who was one of three double winners for the Continentals (4-0), clinched the team's victory by rallying for a three-set win at second singles. Oliver dropped the first set, then posted a pair of 6-3 wins to improve to 2-1 on the season. Oliver teamed with Eyad Nagori '18 to record an 8-2 second doubles win and Nagori followed that performance by sweeping his fifth flight singles opponent. Nagori's five singles wins are tied for the team lead.

Jon Cohen '17 and Max McKee-Proctor '17 both recorded their fifth singles wins of the season as well, posting victories at third and fourth singles, respectively. Cohen was a straight-set winner after claiming the opening set in a tiebreaker, and McKee-Proctor won the decisive third set in a tiebreaker.

Alex Streich '18 rounded out Hamilton's singles winners, improving to 4-1 this fall with a straight-set win at the sixth spot. Streich also teamed with Matt Billet '15 to record an 8-1 triumph at third doubles.

The Continentals are idle until Wednesday, Oct. 8, when they play a 4 p.m. match at Division I Colgate.