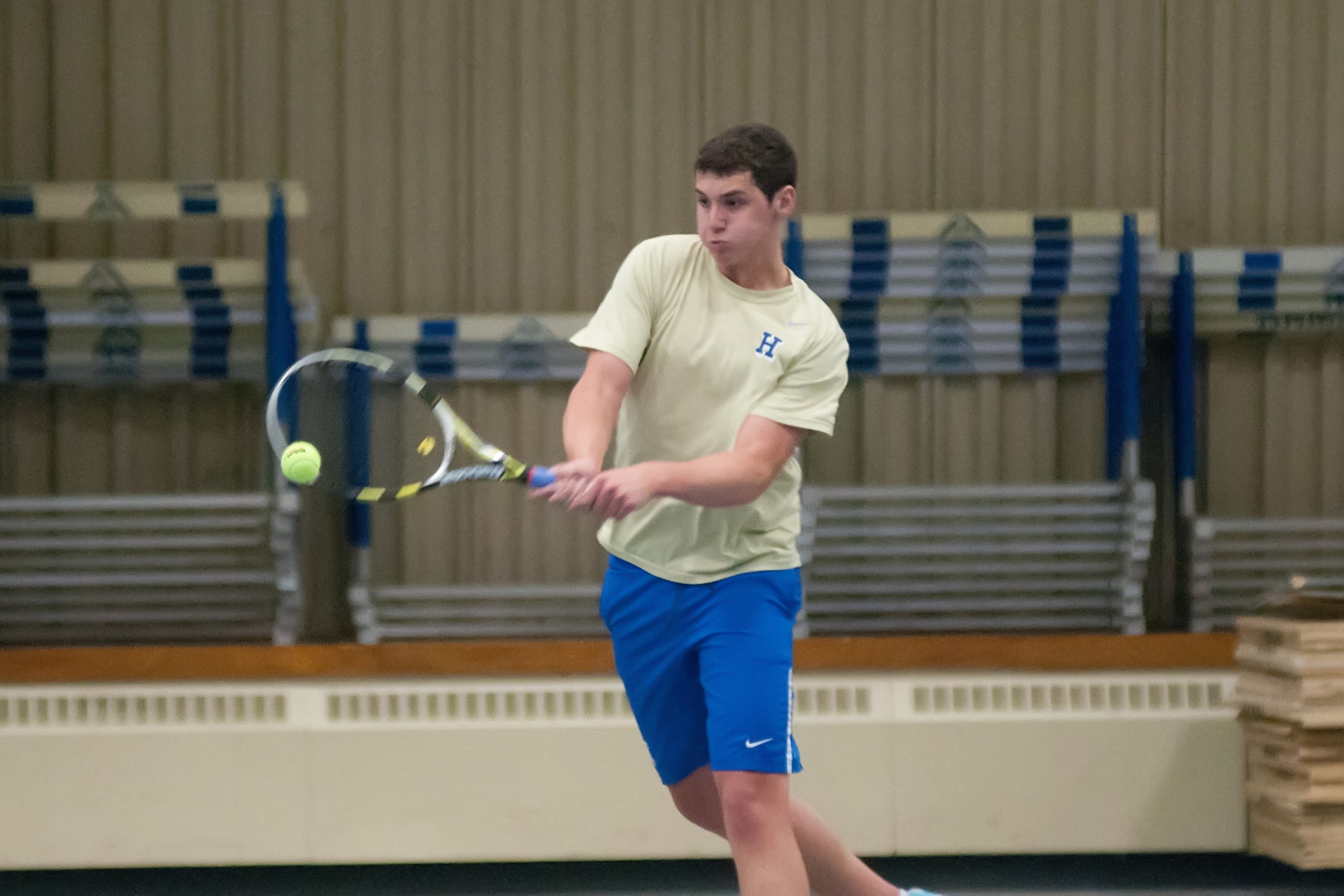 Hamilton College cruised to non-conference wins against Utica College and Elmira College on Sept. 27.

Utica results | Elmira results

The Continentals (3-0 overall) swept the three doubles matches at Utica en route to a 7-2 victory on Saturday morning. Hamilton returned to campus and breezed to an 8-1 win against Elmira at Gray Tennis Courts in the afternoon.

Jon Cohen '17, Max McKee-Proctor '17 and Eyad Nagori '18 won two singles matches each for the Continentals. Matt Billet '15 was a 6-1, 6-1 winner at first flight singles against Elmira, and Alex Streich '18 dropped just one game in his fifth flight singles victory against the Soaring Eagles. Austin Lokre '16 triumphed 6-1, 6-1 at sixth flight singles against Elmira and Devin White '17 won by the same score at second flight singles at Utica.

Cohen and Streich improved their doubles record to 6-0 this season with an 8-3 win at second flight against the Soaring Eagles. White and Burke Paxton '17 recorded an 8-0 victory at third flight against Elmira. White and Nagori and Paxton and Cohen posted 8-0 wins at second and third flight, respectively, against the Pioneers. Lokre and McKee-Proctor claimed an 8-1 victory at first flight at Utica.

Hamilton travels to Ithaca College for another non-conference match on Tuesday, Sept. 30.