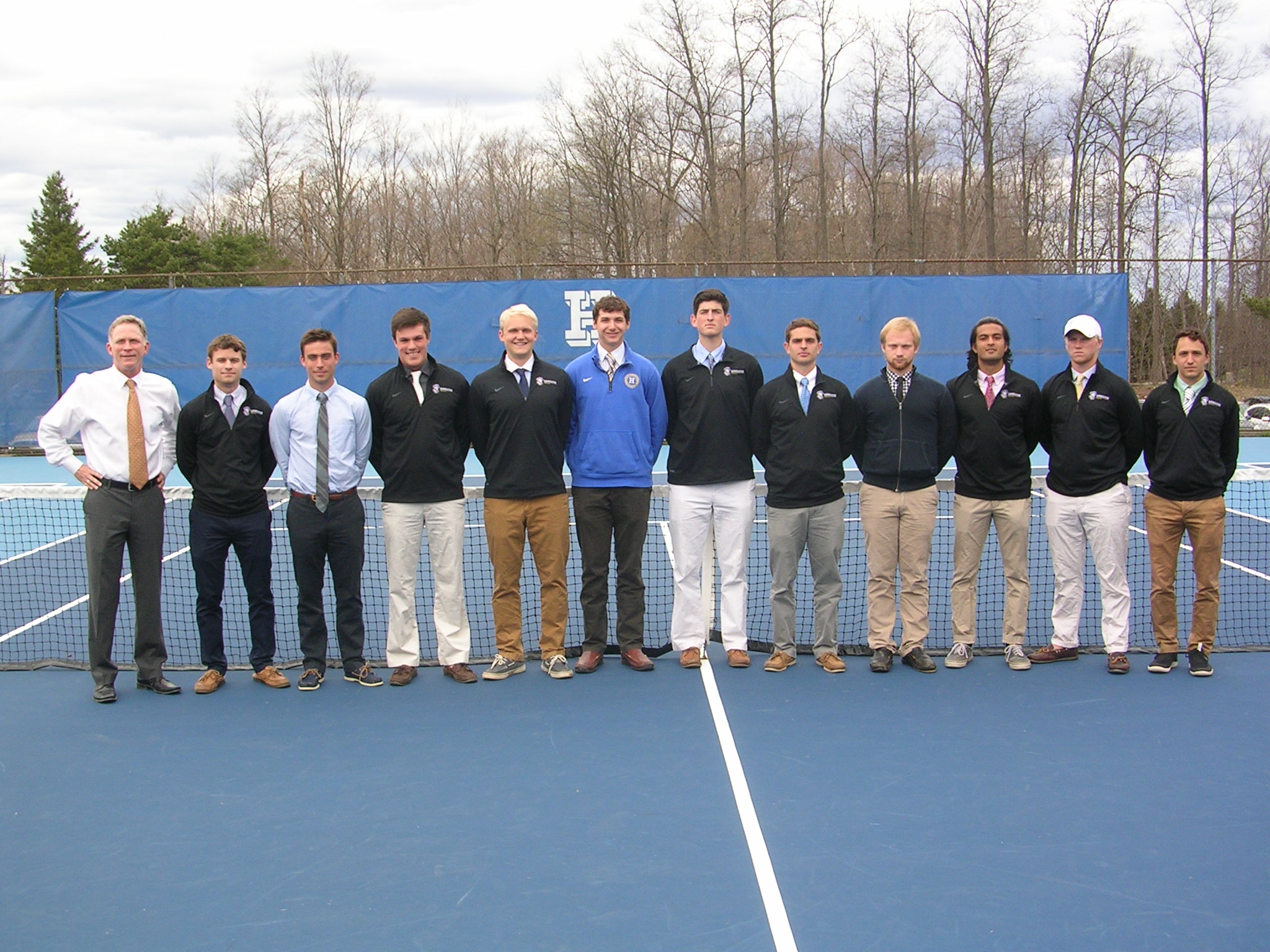 The Hamilton College men's tennis program and three individuals on the team have received honors from the Intercollegiate Tennis Association (ITA) for exceptional academic performance.

2015 ITA Men's Division III Academic Awards

Hamilton picked up the 2015 ITA All-Academic Team award, which is open to any ITA program that has a team grade point average of 3.20 or better for the 2014-15 academic year.

Jon Cohen '17 (New York, N.Y./Fieldston School), James Oliver '15 (Lakewood, Ohio/St. Ignatius HS) and Jack Vissicchio '17 (Port Washington, N.Y./Friends Academy) earned 2015 ITA Scholar-Athlete status. Oliver collected his award for the second straight year. All honorees must be a varsity letter winner, have a grade point average of 3.50 or better for the current academic year and have been enrolled at their present school for at least two semesters.