Men's tennis tripped up by No. 21 Bates
---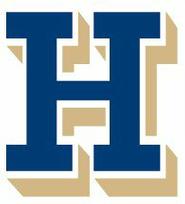 Bates College swept the doubles matches and the nationally ranked No. 21 Bobcats went on to post an 8-1 NESCAC win against Hamilton College at Hamilton's Gray Tennis Courts on April 21.

Bates (7-7 overall, 4-3 NESCAC) has the top-ranked doubles team and four of the top 25 singles players in the Northeast Region according to the Intercollegiate Tennis Association. Hamilton's record dipped to 7-9 overall, 0-6 in the conference.

Ben Stern '16 picked up the lone team point for the Continentals with a 7-5, 6-1 victory at fifth flight singles. Stern leads the team with 12 singles wins.

Hamilton hosts Union College in non-conference action on Monday, April 22. The Continentals will honor four seniors at the match.