Men's track and field competes at RIT Invitational
---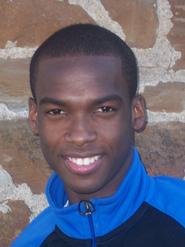 Hamilton College men's indoor track & field athletes recorded five Top-10 finishes in the multi-divisional, non-team scoring Rochester Institute of Technology Invitational on Jan. 17.
TiDelco Ductan '09 finished first in the triple jump for the Continentals. He bested the 21-man field with a mark of 13.82 meters (45-feet-4¼). Ductan's performance qualified him for the Eastern College Athletic Conference Division III championships. He already holds the program record in the event at 13.92 meters.
James Russell '09 cleared 4.25 meters (13-feet-11¼) in the pole vault to finish third. Hamilton had two runners finish in sixth place. Peter Woodruff '09 crossed the finish line in 2:42.32 in the 1,000-meter run and Scott Bickard '11 finished in 16:19.59 in the 5,000 meters. Bickard was third among Division III athletes. In the shot put, Josh Orndorff '11 tied for ninth place with a distance of 13.20 meters (43-feet-3¾).
Hamilton travels to Canton, N.Y., to compete in the St. Lawrence University Invitational on Saturday, Jan. 24.