Men's track & field competes at St. Lawrence Invitational
---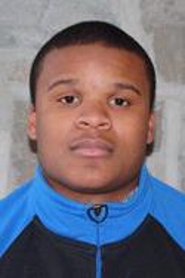 Hamilton College finished in 10th place in the 12-team St. Lawrence University Invitational held at Newell Field House on Jan. 23.
The Continentals recorded 16 team points. The University of Ottawa took first place with a total of 133 points. St. Lawrence finished in second place with 104 points, and SUNY Brockport rounded out the top three with 92 team points.
Graham Sadler '13 captured third place for the Continentals in the high jump as he cleared 1.88 meters (6-feet-2). His performance qualified him for the New York State Collegiate Track Conference championships next month.
Jimmy Alexis '13 finished third in the pole vault, recording a height of 4.25 meters (13-feet-11¼). Alexis also qualified for the NYSCTC championships. In the 1,000-meter run, James Grebey '12 finished in seventh place out of 23 athletes with a time of 2 minutes, 39.07 seconds.
The Continentals compete on Saturday, Jan. 30, at Colgate University's Class of '32 Invitational.