Men's track & field athlete honored by league
---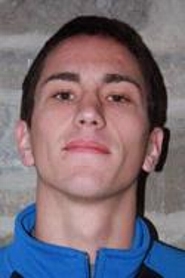 Hamilton College's Graham Sadler '13 (South Pasadena, Calif./Pasadena Polytechnic School) is a 2010 Liberty League men's indoor track and field co-rookie of the year selection.
Sadler earned all-league honors in the high jump as he finished second at the 2010 Liberty League championships with a season-best height of 6 feet, 2¾ inches. He made the all-conference team at the 2010 New York State Collegiate Track Conference championships with another runner-up finish in the high jump as he cleared 6-feet-2.
Sadler was named the league's rookie of the week four times during the season.