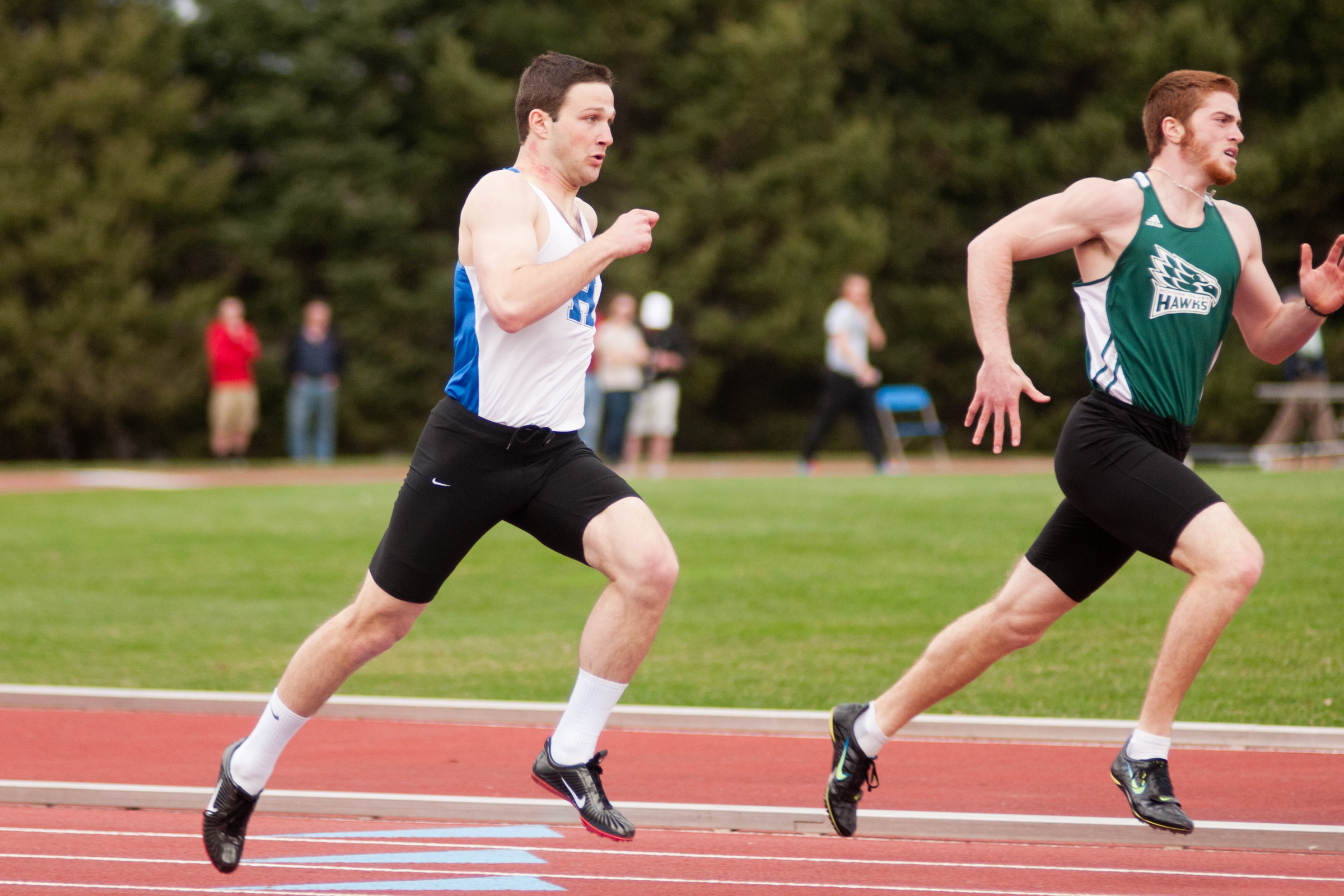 The Hamilton College men's track & field team competed at the 2014 NESCAC Championships held at Colby College's Harold Alfond Stadium in Waterville, Maine, on Saturday.
Complete results

The Continentals tied for 10th place in the team standings behind seven scoring efforts and finished with 20 points. Nationally ranked No. 25 Tufts University captured the team title with 178.90 points.

Sam Reider '14 posted Hamilton's top performance, placing fourth in the 400-meter dash with a time of 49.72 seconds.

Three Continentals scored in the hammer throw: Will Tifft '14 was in fifth place (45.45 meters/149 feet, 1 inch); Dylan Berardelli '16 was sixth (45.21 meters/148 feet, 4 inches); and Matthew Peterfreund '14 was eighth (43.35 meters/142 feet, 3 inches).

Peterfreund took sixth place in the javelin throw with a mark of 48.90 meters (160 feet, 5 inches), and Adam Pfander '16 was seventh in the 10,000-meter run, finishing in 31:47.84.

Hamilton's 1,600-meter relay finished seventh. The quartet of Reider, Nate Somes '16, Matthew McCarron '17 and Grant Whitney '17 posted a time of 3:30.46.

Members of the team will compete at the 2014 New York State Collegiate Track Conference (NYSCTC) Outdoor Championships at St. John Fisher College on Friday and Saturday, May 2 and 3.