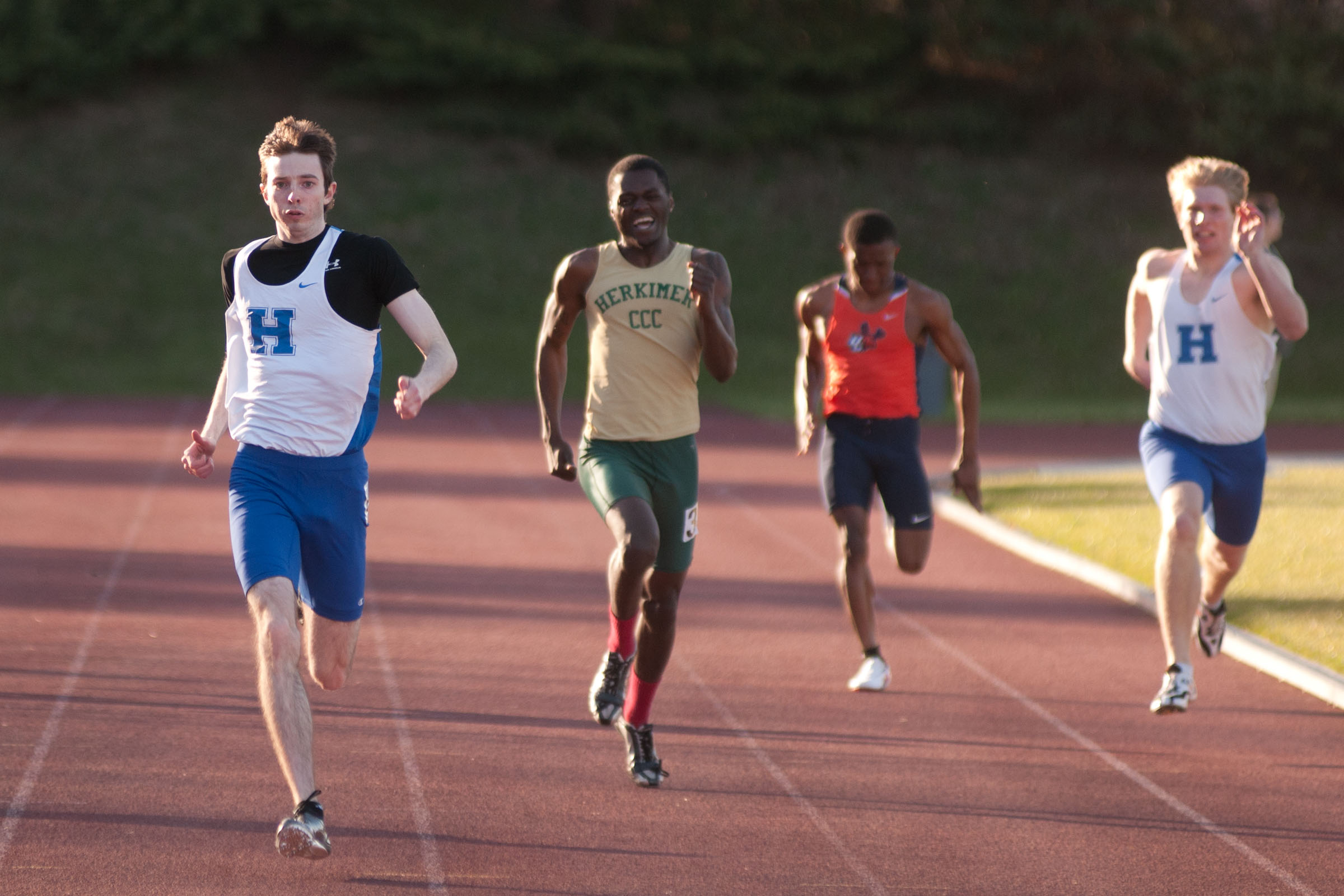 The Hamilton College men's track & field team competed at the multi-divisional, non-team scoring 2014 Rensselaer Upstate Classic on Saturday.

Complete results

The Continentals' top performances came in the 5,000-meter run where Adam Pfander '16 and Harry Sullivan '16 placed second and third with respective times of 15:53.83 and 16:06.06.

Jake London '14 recorded a pair of top-10 finishes. London took fourth place in the high jump with a height of 1.78 meters (5 feet, 10 inches) and seventh place in the 200-meter dash with a time of 22.98 seconds.

Hamilton collected eight other top-10 finishes. Daniel Baer '15 and David Freeman '16 were sixth and ninth in the 3,000-meter run, posting times of 9:08.29 and 9:19.75, respectively.

Jack Moses '16 placed fourth in the 3,000-meter steeplechase (10:41.82) and Sam Reider '14 finished fifth (second among Division III athletes) in the 400-meter dash in 50.44 seconds. Leonard Kilekwang '16 was sixth in the triple jump with a mark of 12.22 meters (40 feet, 1.25 inches).

James Bryan '16 finished ninth in the 1,500-meter run (4:07.55) and Grant Whitney '17 placed ninth in the 800-meter run (2:00.19). Hamilton's 400-meter relay of London, Lashawn Russell-Ware '17, Max Newman '16 and Zachary Pilson '16 took sixth place in 45.77 seconds.

The Continentals host the Hamilton Quadrangular Meet on Monday, April 14, at 4 p.m.