Men's track & field finishes sixth at University of Rochester Invitational
---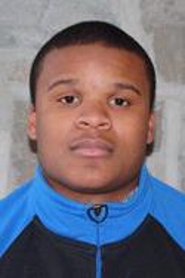 James Grebey '12 and Jimmy Alexis '13 each earned victories for Hamilton College, and the Continentals finished in sixth place at the University of Rochester Invitational on April 10.
Grebey took first place in the 1,500-meter run with a time of 4:03.17. Alexis claimed first place in the pole vault, clearing 4.25 meters (13 feet, 11 ¼ inches). Alexis also earned eighth place in the 400-meter hurdles with a time of 59.48 seconds.
Graham Sadler '13 recorded a third place finish in the high jump with a height of 1.83 meters (6-feet-0). Sadler also took third in the javelin throw with a distance of 45.17 meters (148-feet-2).
In the 10,000-meter run, Scott Bickard '11 crossed the finish line in 32:37.80 for fourth place. Will Reid '10 recorded a time of 15:28.41 in the 5,000-meter run to take sixth place. In the 3,000-meter steeplechase, Devon Lynch '11 finished fifth with a time of 10:02.65.
Jeffrey Blackburn '13 took eighth in the triple jump with a mark of 12.18 meters (39-feet-11 ½). Josh Orndorff '11 claimed fifth in the shot put, recording a distance of 12.88 meters (42-feet-3 ¼).
Hamilton finished with a team total of 54.50 points. Rochester won the 13-team invitational with 145.50 team points, and SUNY Geneseo was a close second with 143.
The Continentals compete on Tuesday, April 13, at home for the Hamilton Mid-Week Meet.