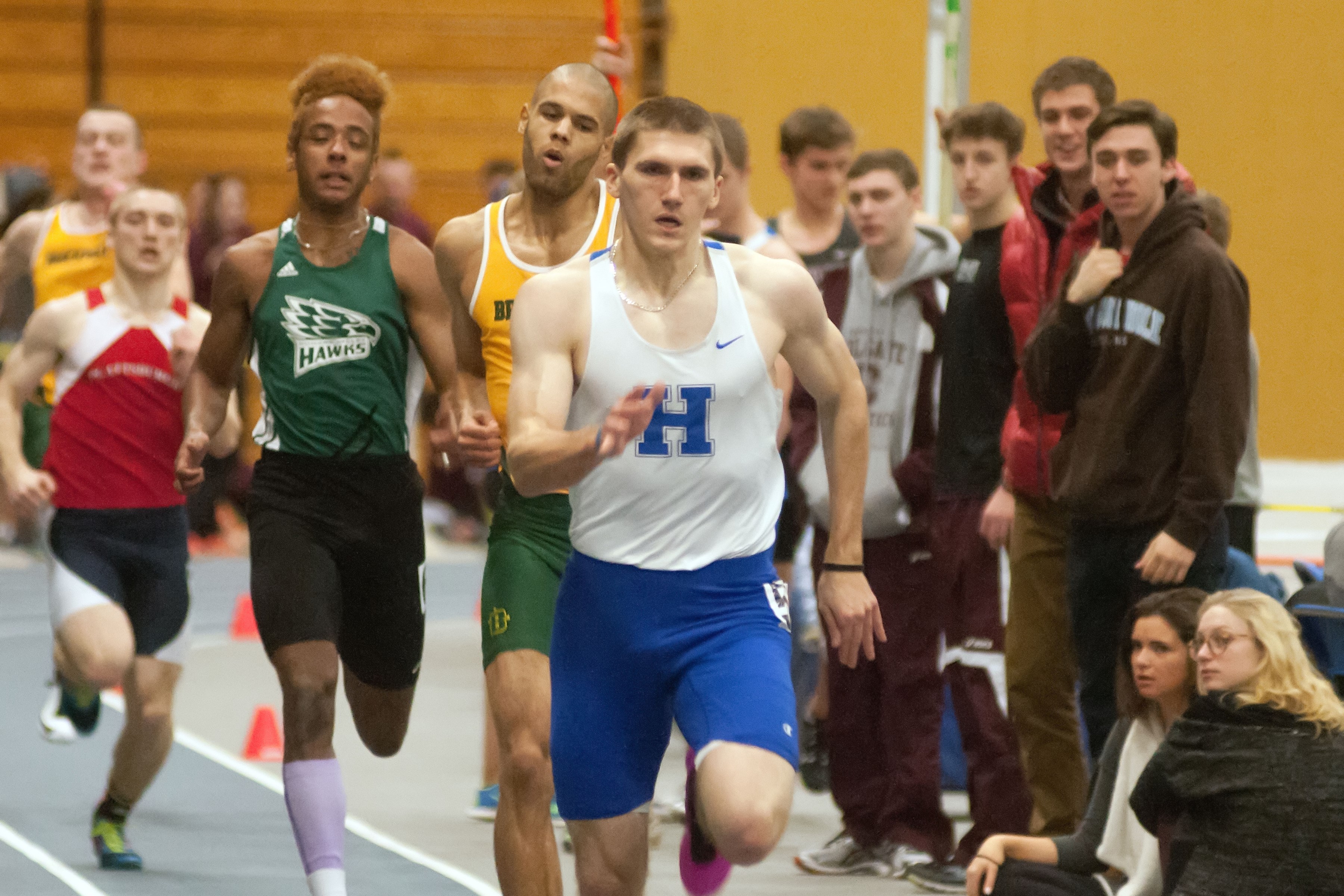 The Hamilton College men's indoor track & field team is ranked 24th by the U.S. Track & Field and Cross Country Coaches Association in the latest national team computer rankings. The Continentals, who were 29th last week, are coming off a first-place finish at Colgate's Class of '32 Invitational on Feb. 14.

Joe Jensen '15 (West Windsor, N.J./West Windsor-Plainsboro HS North) won two events at Colgate and was named Men's Track Athlete of the Week by the New York State Collegiate Track Conference (NYSCTC) for his performance. Jensen won the 500-meter dash in a school-record 64.40 seconds and the 200-meter dash in 22.17 seconds. His time in the 500 is the top effort in Division III this year and ranks 42nd on the list across all NCAA divisions this season. He matched Division III's third-fastest time in the 200.

Jensen has won the NYSCTC Men's Track Athlete of the Week award four times in six weeks this winter.