Men's track & field places 8th at state championships
---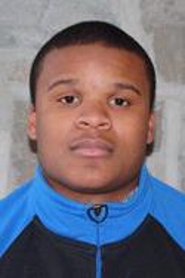 Hamilton College finished in eighth place at the 2011 New York State Collegiate Track Conference indoor championships, which were held at St. Lawrence University's Newell Field House on Feb. 25 and 26.

Two Hamilton athletes captured first place in their event. Sam Reider '14 won the 400-meter dash with a time of 50.90 seconds. Jimmy Alexis '13 won the pole vault as he cleared 4.35 meters.

Scott Bickard '11 finished third and qualified for next week's 2011 Eastern College Athletic Conference Division III championships in the 5,000-meter run with a time of 15:11.69. James Grebey '12 was sixth in the 800-meter run in 1:59.56.

Jake London '14 tied for sixth place in the high jump with a height of 1.83 meters. Joshua Orndorff '11 finished seventh in the shot put with a distance of 13.79 meters.

The Continentals finished with 37.5 points. St. Lawrence topped the 10-team field and edged runners-up Ithaca College by 4.5 points, 154.5 to 150.

The ECAC Division III championships are at the New York City Armory on Friday and Saturday, March 4 and 5.