Men's track & field places third at league championship
---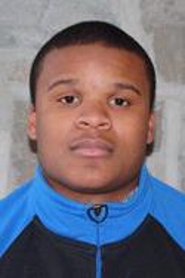 Jimmy Alexis '13 finished first in the pole vault as Hamilton College placed third out of four teams in the 2011 Liberty League indoor track and field championships at Hamilton's Margaret Bundy Scott Field House on Feb. 12.

Alexis cleared 4.25 meters (13 feet, 11.25 inches) to win the pole vault and earn all-league honors. The top two finishers in each individual event and members of the winning relay make the all-league team.

Joshua Orndorff '11 captured second place in the 35-pound weight throw with a distance of 14.05 meters (46 feet, 1.25 inches), and was fourth in the shot put with a mark of 13.44 meters (44 feet, 1.25 inches). Jake London '14 tied for third place in the high jump with a height of 1.83 meters (6 feet, 0 inches).

James Grebey '12 was runner-up in the 800-meter run with a time of 1:59.52. Sam Reider '14 took second place in the 400-meter dash in 51.67 seconds. Reider finished just .02 seconds behind the winner.

Scott Bickard '11 ended up fourth in the 5,000-meter run with a time of 15:18.29. Ricardo Welch '14 recorded the fifth-fastest time in the 55-meter dash qualifier (6.821 seconds), but was seventh in the finals (6.85).

St. Lawrence University won the team title with 196 points, Rensselaer was second with 173, Hamilton was third with 63 and Union finished fourth with 51.

The Continentals compete in an invitational at Cornell University on Saturday, Feb. 19.