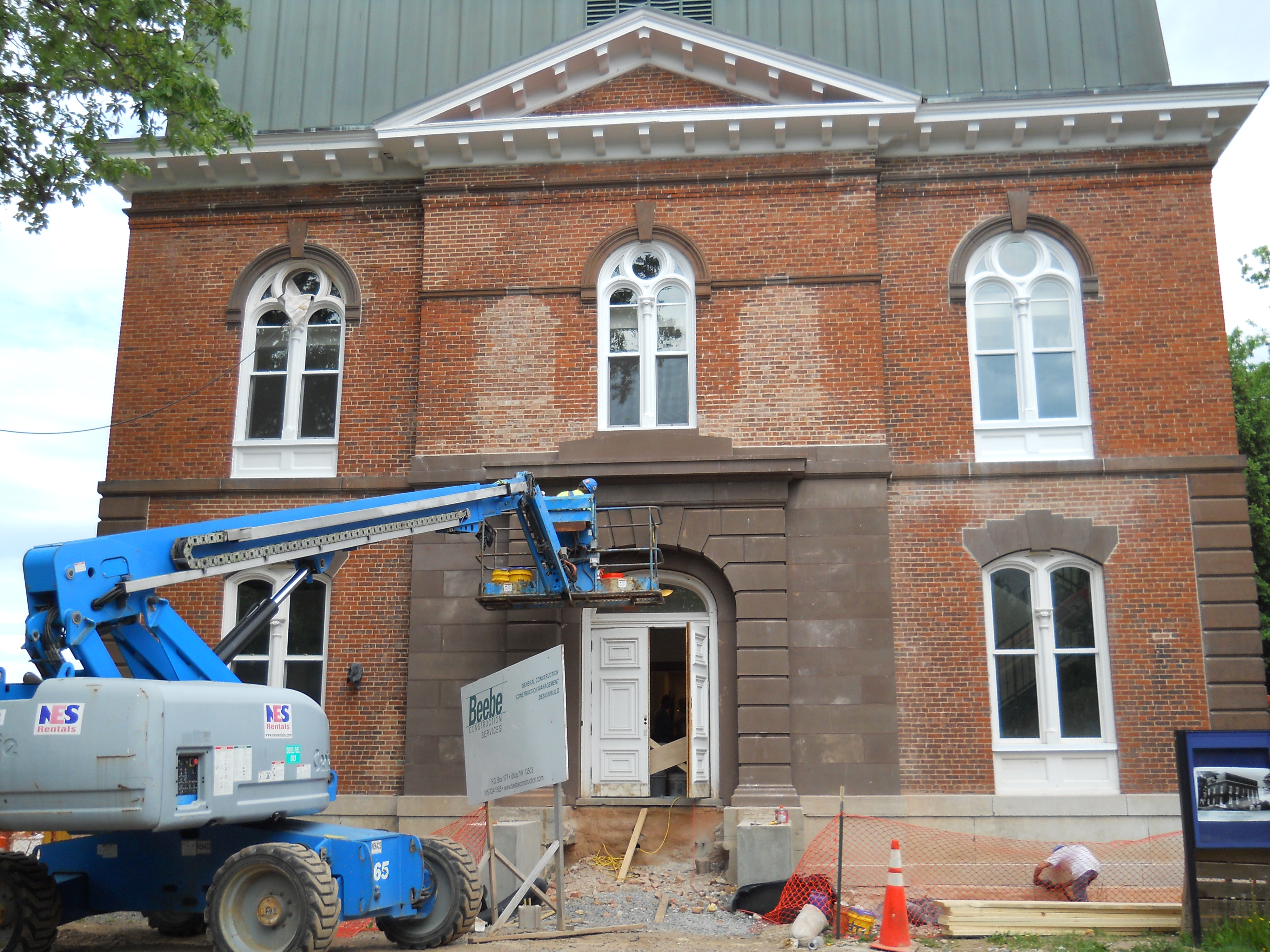 The renovation of Minor Theater into Morris House for the fall of 2015 is moving forward according to schedule, and is expected to be completed in late July in anticipation of housing students as early as mid-August. Minor Theater, which until 2014 was home to performances by the Theatre Department, will upon completion house as many as 52 students in 10 suites in the newly named Morris House.
The new housing that the former theater represents will be welcomed with open arms, as the removal of off-campus housing options and the upcoming demolition of 3994 Campus Road together have created the need for additional on-campus residence halls.
While it is the most significant construction project being undertaken this summer by Hamilton College, the completion of Morris House is certainly not the only change students will notice upon returning in the fall. After the demolition of 3994 Campus Road an aviary will be constructed. It will serve as a research resource for the Biology department in their study of crow-behavior. That is expected to be completed in early August.
The lower Campus Road grass practice field is currently in the process of being upgraded to AstroTurf, to serve as the primary site for Women's Field Hockey games. This upgrade will be accompanied by the construction of a press box and an equipment-storage building. The upper field will be receiving an upgrade as well, replacing its current AstroTurf with field turf ahead of the fall 2015 competitive season.
Other small projects around campus range from maintenance on the Bristol Pool to renovations for a number of residential halls. Planned renovations to the Root residential hall include upgrades to a number of bathrooms and kitchenettes, replacement of the exterior window systems on the building's north side, and the expansion of residential spaces into the former Child Early Learning Center to house an additional 20 students. Individual thermostats will be implemented in residential rooms throughout McIntosh, and upgrades will be applied to the curtain-walls and hot water heating systems, aiming for a potential 25 percent drop building-wide in overall energy consumption.
The Root parking lots will also be realigned to allow for what will without doubt be a much appreciated expansion, as well as the creation of an additional staff and events lot.