MLK Student Leadership Day is Jan. 20
---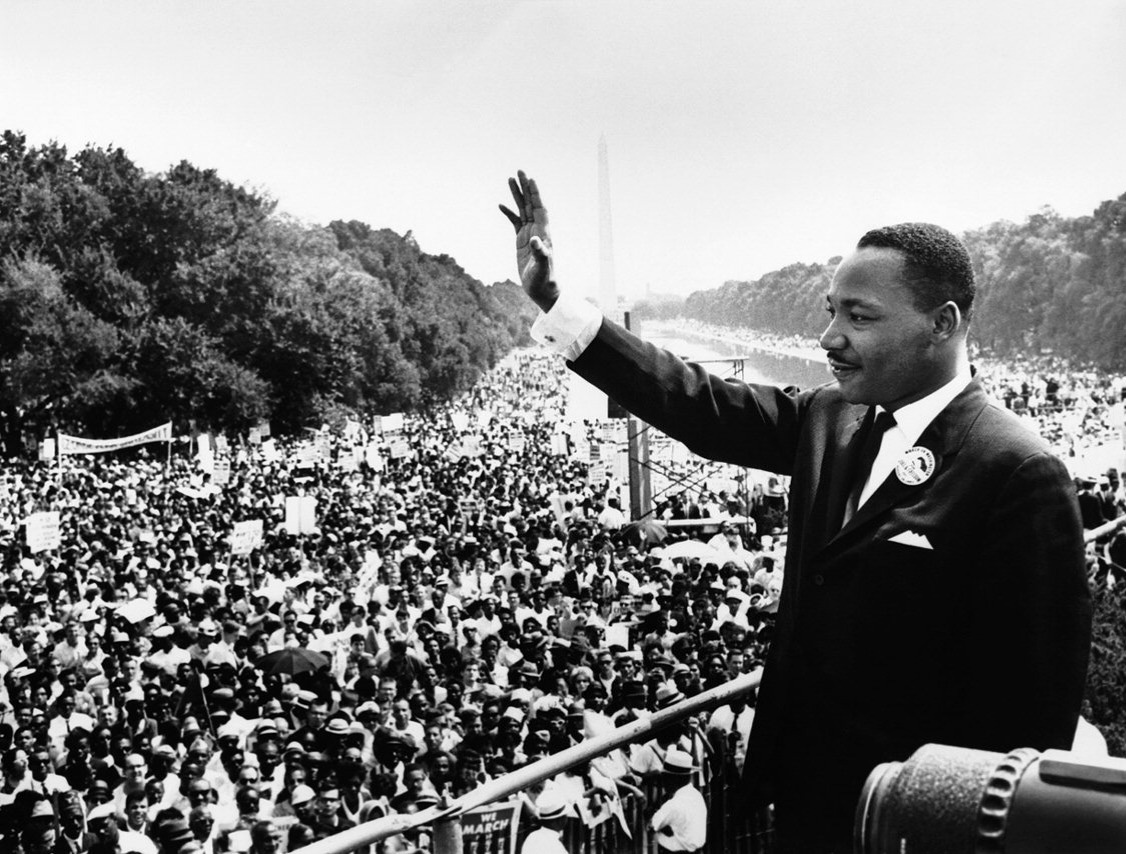 Hamilton will honor the leadership legacy of Dr. Martin Luther King by bringing student leaders back to campus the day before classes begin to take part in the second annual MLK Student Leadership Day on Monday, Jan. 20.
In 2013 more than 150 students participated in the event. Organizers have invited additional groups of student leaders this year, including student-athletes (coaches were asked to nominate students from each team), RAs, Levitt Leaders, AA leaders, Peer Mentors, Student Assembly and Greek Leaders.
Meredith Bonham, senior associate dean of students for strategic initiatives and event organizer, explained, "We hope to create an opportunity for students to reflect on their role as leaders in the Hamilton community and engage with others on envisioning an even better Hamilton. This is really their chance to provide their own assessment of student culture, and determine how they might effect positive change."
Former U.S. Ambassador Prudence Bushnell will provide remarks and lead a conversation about the Hamilton community, both what is right and what should be changed in order to help students thrive at Hamilton.
Student participants are eager to see what the workshop will offer. TC Topp '16 said, "As sophomore class president I'm hoping to learn new outreach skills that will help me meet and connect with others in my class." Evan Warnock '14 remarked, "I'm most looking forward to being in a place where a group of our school's top leaders can join and think through the pressing issues of our community together. Because of Hamilton's small student population, connections can be made easily between students, faculty, and staff. However, bringing a group of leaders in our community together in the same space is a far more difficult feat, and I'm glad that this is happening through the MLK event."
Former Student Assembly President Anthony Jackson '15 attended last year and found the event to be helpful. "Very seldom are student leaders from across campus afforded the chance to meet and discuss important issues such as the bystander effect," said Jackson. "The students I met that day were invaluable allies throughout my tenure such as Greek organization presidents and team captains."
Bushnell has been working with Hamilton students on leadership development since 2010 when, serving as a Sol Linowitz Visiting Professor she incorporated skills practice and development into a seminar that received enthusiastic endorsement.
Bushnell explained, "Of the areas of leadership Hamilton students have explored, transformational leadership has attracted particular interest. This is a style of leadership that brings the leader and team in close synchrony as they pursue ethical change in a way that enhances everyone. At the workshop," Bushnell said, "we will look at opportunities to practice transformational leadership by examining and creating action plans for changes within the student community to make everyone's experience at Hamilton even better."
MLK Leadership students were asked to complete two short readings and respond to a brief survey of their opinions about the Hamilton community before the event.