Mock Dorm Room Fire Illustrates Swiftness of Destruction
---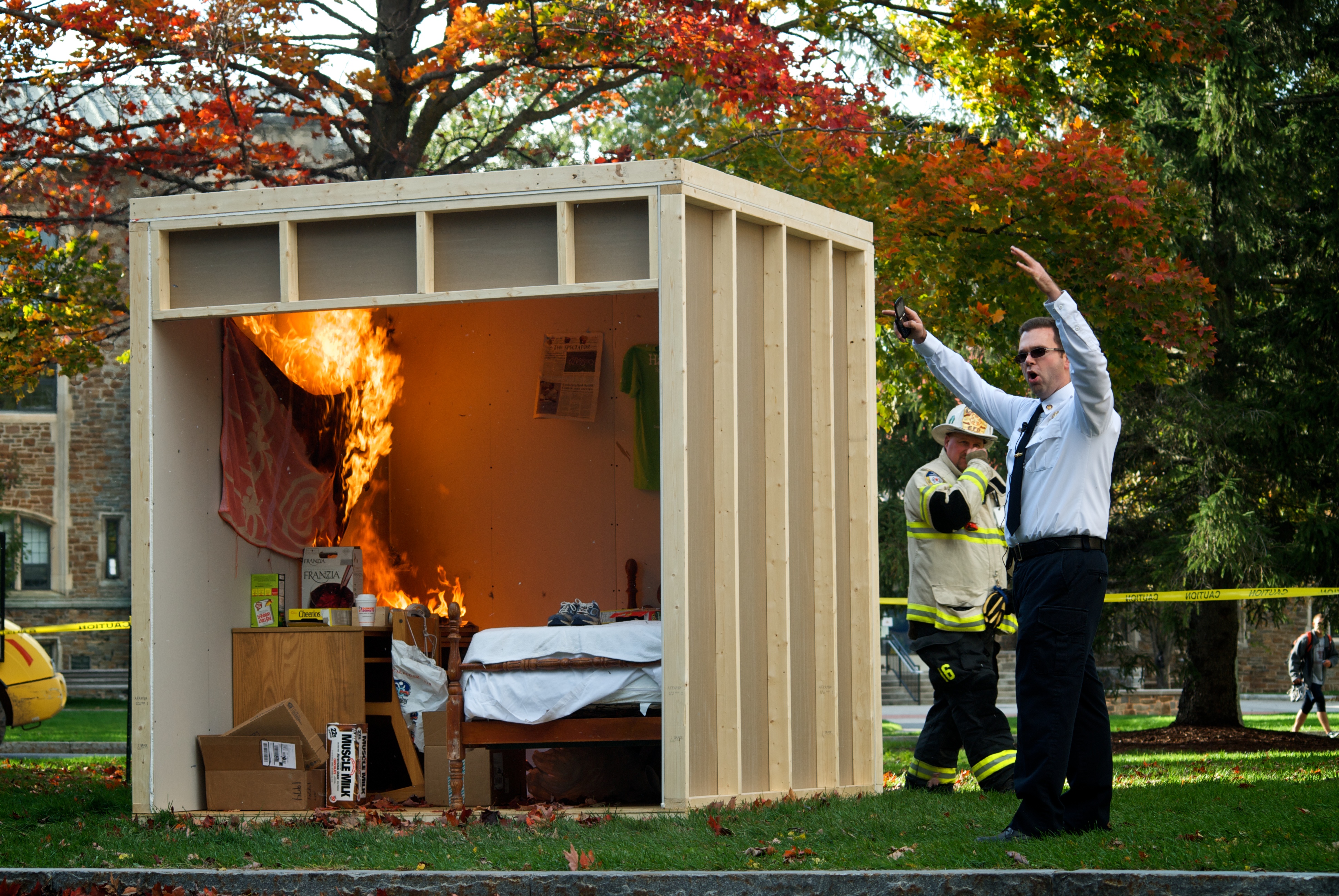 The Environmental Protection and Safety Department hosted a Mock Dorm Room Fire on the Main Quad as part of National Fire Prevention Week in October. The Clinton Fire Department participated in the exercise, igniting and then extinguishing the blaze.
Brian Hansen, director of environmental protection, safety and sustainability, said no accelerant was used to start the mock fire. "Rather, the fire department simply ignited existing fuel sources from the trash container with a safety flare, and it didn't take much to initiate things," he noted. "The fire was self-sustaining without the flare after about 5 seconds, and the smoke detector went off about 8 seconds in. The detector failed at about the 30 second mark because it melted and so was no longer functional."
Hansen added, "This demonstration establishes the worst case scenario in a student room in the event that an occupant maliciously or mistakenly interfered with a sprinkler head. We are one of the few schools to have invested so heavily in sprinkler systems for 100 percent of our residential spaces, so it would be highly unlikely for a similar fire scenario to occur here (again, in the absence of sprinkler head interference)."
The entire space was aflame by the 1 minute mark, and destroyed within 4 minutes, Hansen reported.