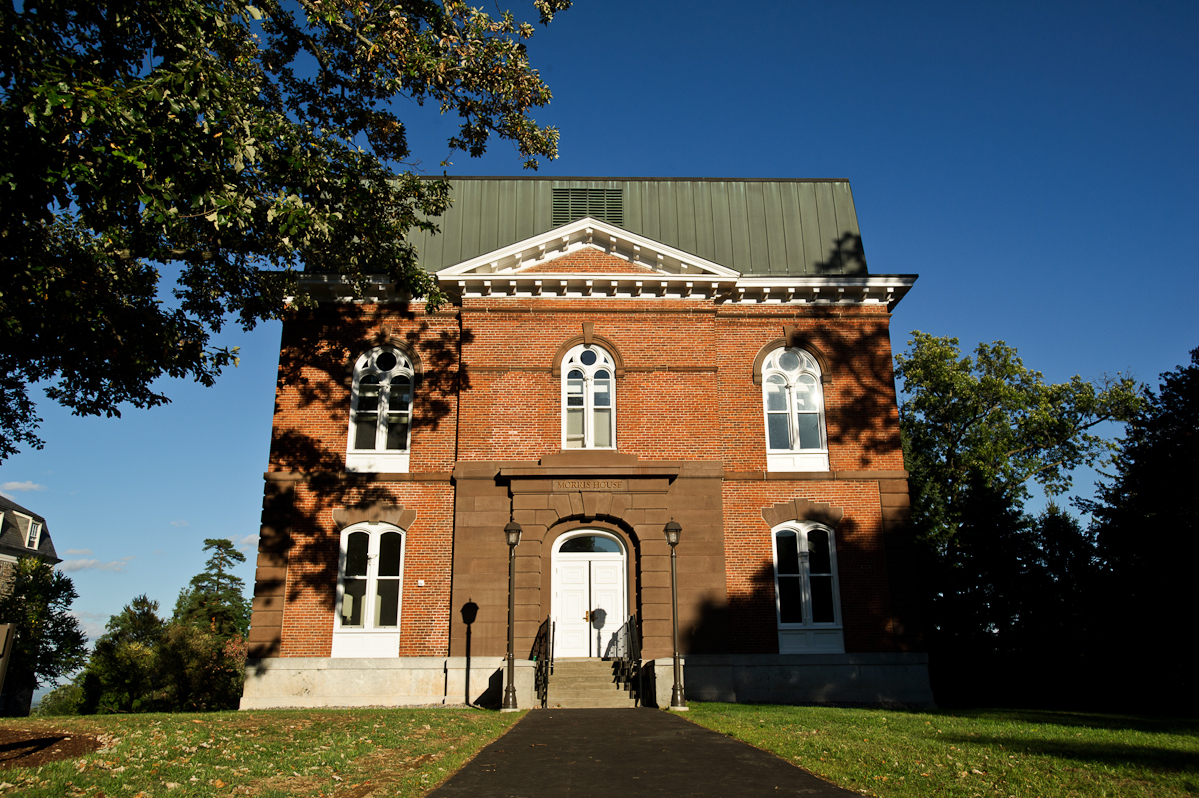 The dedication of Morris House as Hamilton's newest residence hall and a lecture by career diplomat Thomas Pickering about the status of Iran will be among highlights of Hamilton's Fallcoming Weekend, Oct. 1-4. Football, men's and women's soccer and field hockey will host games on Saturday, a capella groups will perform and the Alumni Association will hold its annual recognition dinner. View the full schedule of the weekend's events; some highlights follow.
Thursday, Oct. 1
4 p.m. - Preview reception of Wellin Museum Fall 2015 Exhibitions: Karen Hampton: The Journey North & Renee Stout: Tales of a Conjure Woman." Wellin Museum
8 p.m. - Lecture: U.S., Russia and the New Cold War
Lecture by Dmitry Suslov, deputy director for research at the Council on Foreign and Defense Policy. How can we promote a return to a more cooperative Russian-American relationship? Red Pit, KJ
Friday, Oct. 2
4 p.m. - Alumni Talk: Thoughts on Careers in Banking featuring David Solomon '84
Solomon, co-head of the investment banking division at Goldman Sachs, will talk about careers in finance. Taylor Science Center, room 3024
4:30 p.m. - Lecture: Iran: Deal or No Deal?
Ambassador Thomas Pickering served more than four decades as a U.S. diplomat. He last served as under secretary of state for political affairs, the third highest post in the U.S. State Department. Chapel
5:30 p.m. - The Morris House Reception & Dedication
Dedication and ribbon cutting to begin at 6 p.m. Morris House (the former Minor Theatre)
9 p.m. - World-Class Jazz
Bassist/vocalist Nicki Parrott will lead her trio in an evening of music guaranteed to please the most discerning jazz fan. Fillius Events Barn.
Saturday, Oct. 3
10 a.m.
Through the Garden Door, A Peek into Creating Beautiful Gardens
Presented by Scott Brinitzer '85, landscape designer and owner of Scott Brinitzer Design Association. Kennedy Auditorium, Taylor Science Center.