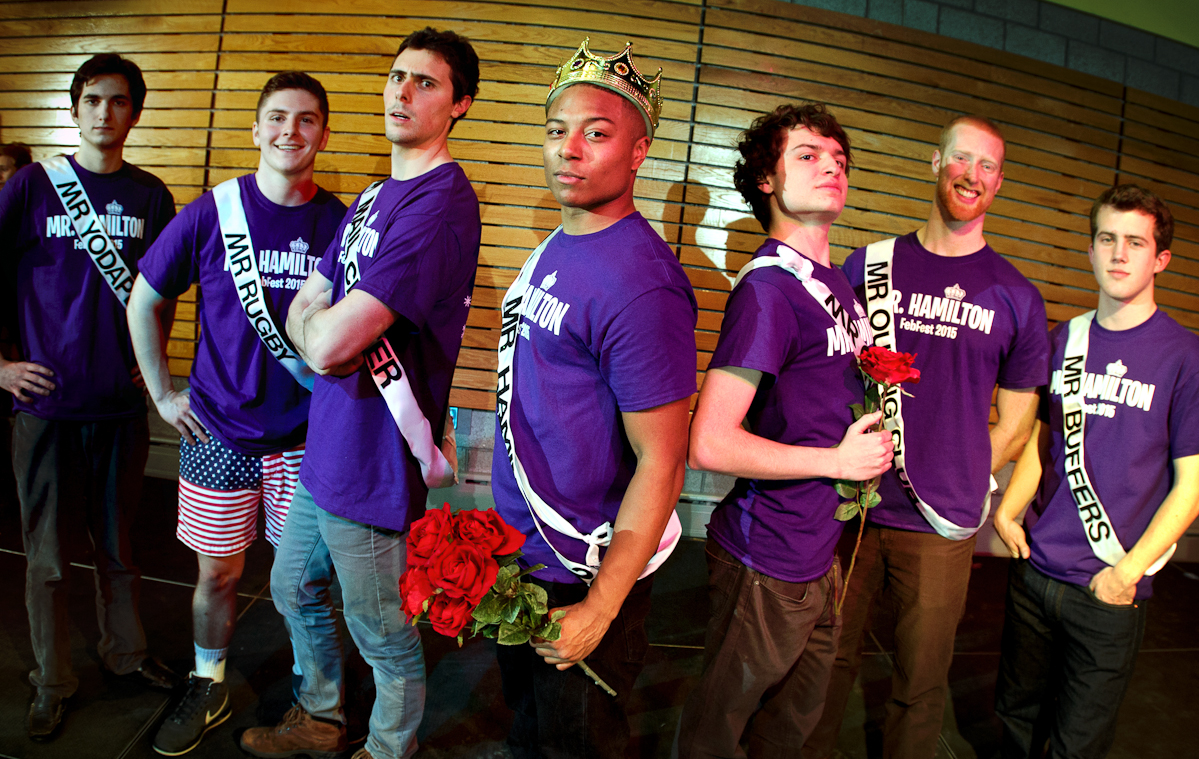 FebFest's annual Mr. Hamilton competition attracted a large crowd to the Annex on Feb. 11. Mr. Football, Lashawn Russell-Ware '17, was crowned Mr. Hamilton from a field of seven contestants. Nearly $900 was raised at the event to benefit Alternative Spring Break.
Other contestants and the organizations they represented were John Kadlick '18, Yodapez; Chris Lovejoy '18, Rugby, Jack Young '16, Mail Center; Jason Fortunato '17, Challah for Hunger; Zach Dix '15, Outing Club; and Carter Sanders '18, the Buffers.
Fortunato was first runner-up and second runner up was Young. The event was hosted by Thomas Isen '15 and Dyllon Young '15.