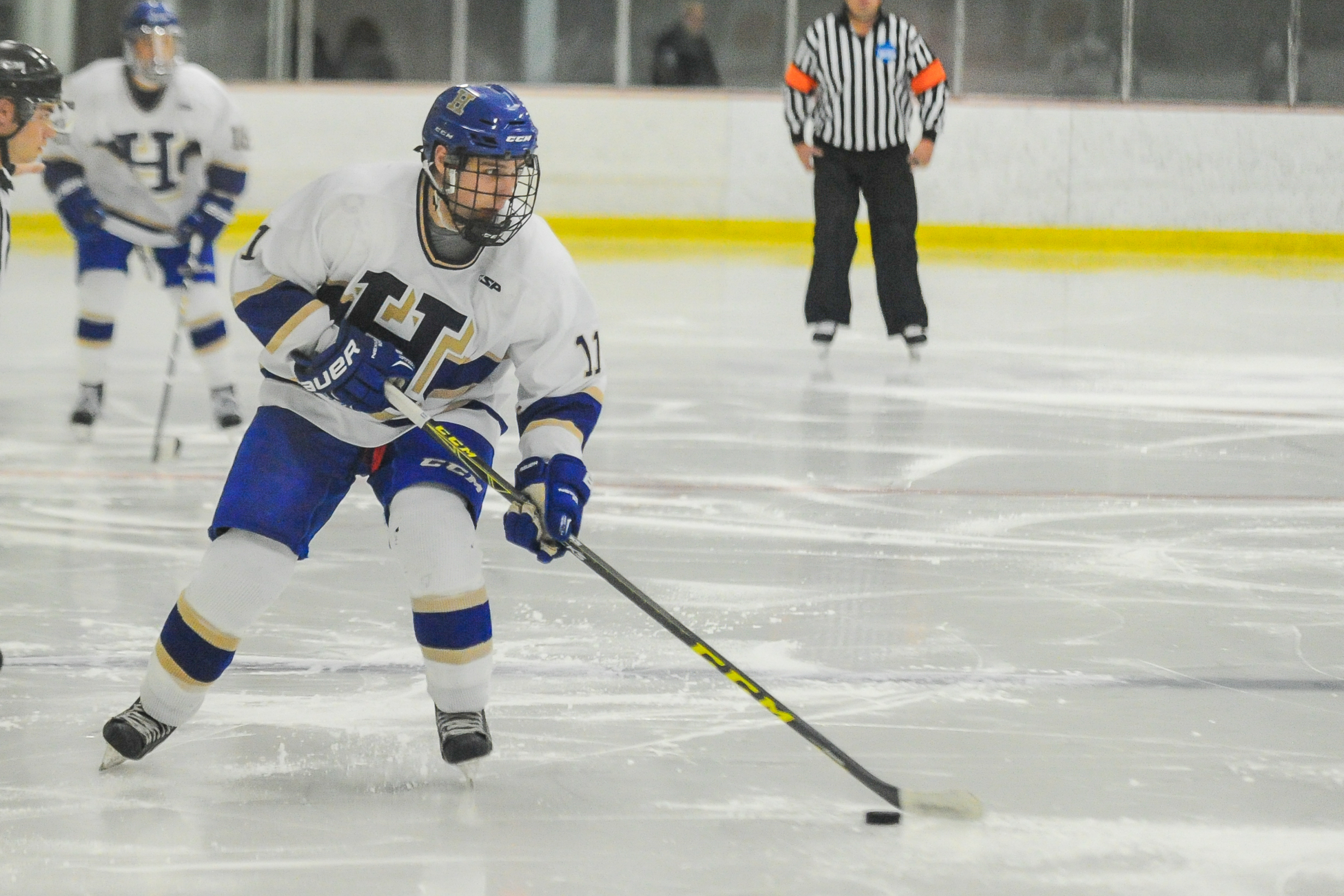 Hamilton College's Robbie Murden '17 (Georgetown, Ontario/Christ the King Catholic) has been selected the NESCAC Men's Hockey Player of the Week.

Murden scored three of the four goals the Continentals recorded in a 1-1 NESCAC weekend at Russell Sage Rink. His two goals against then-nationally ranked No. 3 Trinity College gave Hamilton a 2-0 lead before the Bantams rallied for a 3-2 overtime victory. He scored early in the second period against Wesleyan University and put the Continentals up 1-0 before they hung on for a 2-1 victory.

This is the first conference player of the week award for Murden, who is tied for the NESCAC lead with five goals and nine points. He is also tied for seventh place with four assists.

Murden leads the Hamilton men into another NESCAC weekend at home on Dec. 11 and 12. The Continentals host Middlebury College on Friday at 7 p.m. and take on No. 14 Williams College on Saturday at 3 p.m.