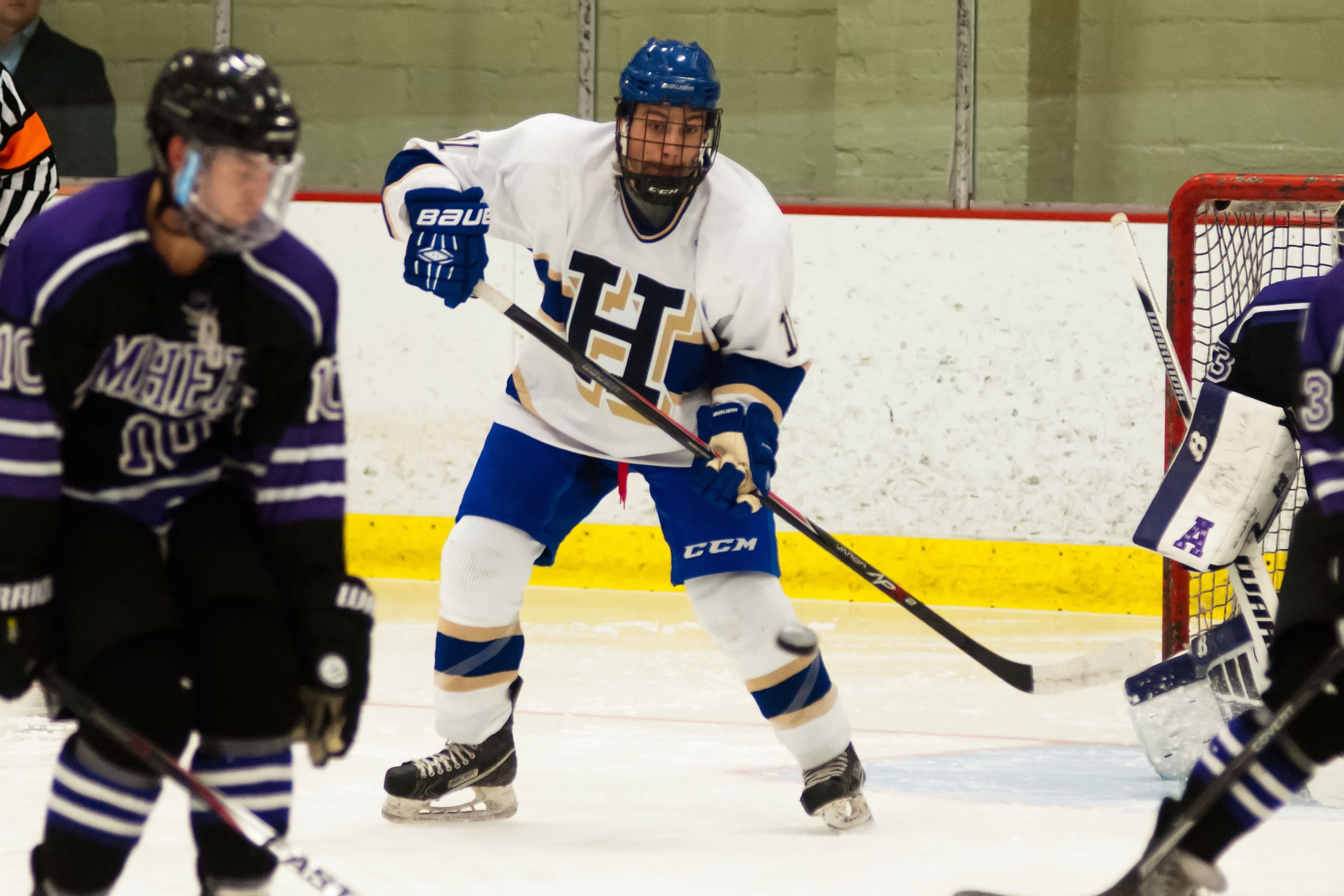 Hamilton College forward Robbie Murden '17 (Georgetown, Ontario/Christ the King Catholic Secondary School) has been selected for the 2015 NESCAC Men's Hockey All-Conference Team.

2015 NESCAC Men's Hockey All-Conference release

Murden was placed on the second team and was one of 12 players that received all-conference honors. He helped the Continentals advance to the 2015 NESCAC Championship quarterfinals, and the team finished with an overall record of 9-10-6.

Murden is ranked second in the conference with 15 goals, fifth with 17 assists and third with 32 points. He posted 21 of those points against NESCAC opponents. Murden has 26 goals and 30 assists in 47 career games at Hamilton.