Museums Expert to Discuss Sacred Objects in Lecture
---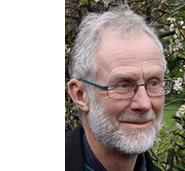 Crispin Paine, a London-based museums and heritage consultant, will deliver a lecture on the display of sacred objects in a museum context on Wednesday, Nov. 20, at 7:30 p.m., in the Overlook of the Ruth and Elmer Wellin Museum of Art. His lecture is the first installment in a series titled "Exhibiting the Sacred" and is free and open to the public. Visiting Associate Professor of Religious Studies Brent Plate will give the introduction.
Paine's textbook Museum Basics, co-authored with Timothy Ambrose, is now in its third edition and has been used in museum studies courses at universities all over the world. His latest book, Religious Objects in Museums, is a key work at the intersection of museums and religious studies. Paine is a co-founder and editor of Material Religion, the Journal of Objects Art and Belief, a leading academic journal on the material culture of religion.
Paine has been a museums and heritage consultant since 1989. Projects have been hugely varied: feasibility studies for new museum services, reviews of existing ones, proposals for developing audiences and analyses of collections, training courses and work in museums, historic sites and buildings. Prior to consulting, he was director of the Area Museums Service for South Eastern England, the UK's largest area museum council, which supports 700 member museums. In recent years, he has been helping to set up a new museum in Aksum, Ethiopia.
The lecture is cosponsored by the Art, Art History, History and Religious Studies departments, and the Wellin Museum.