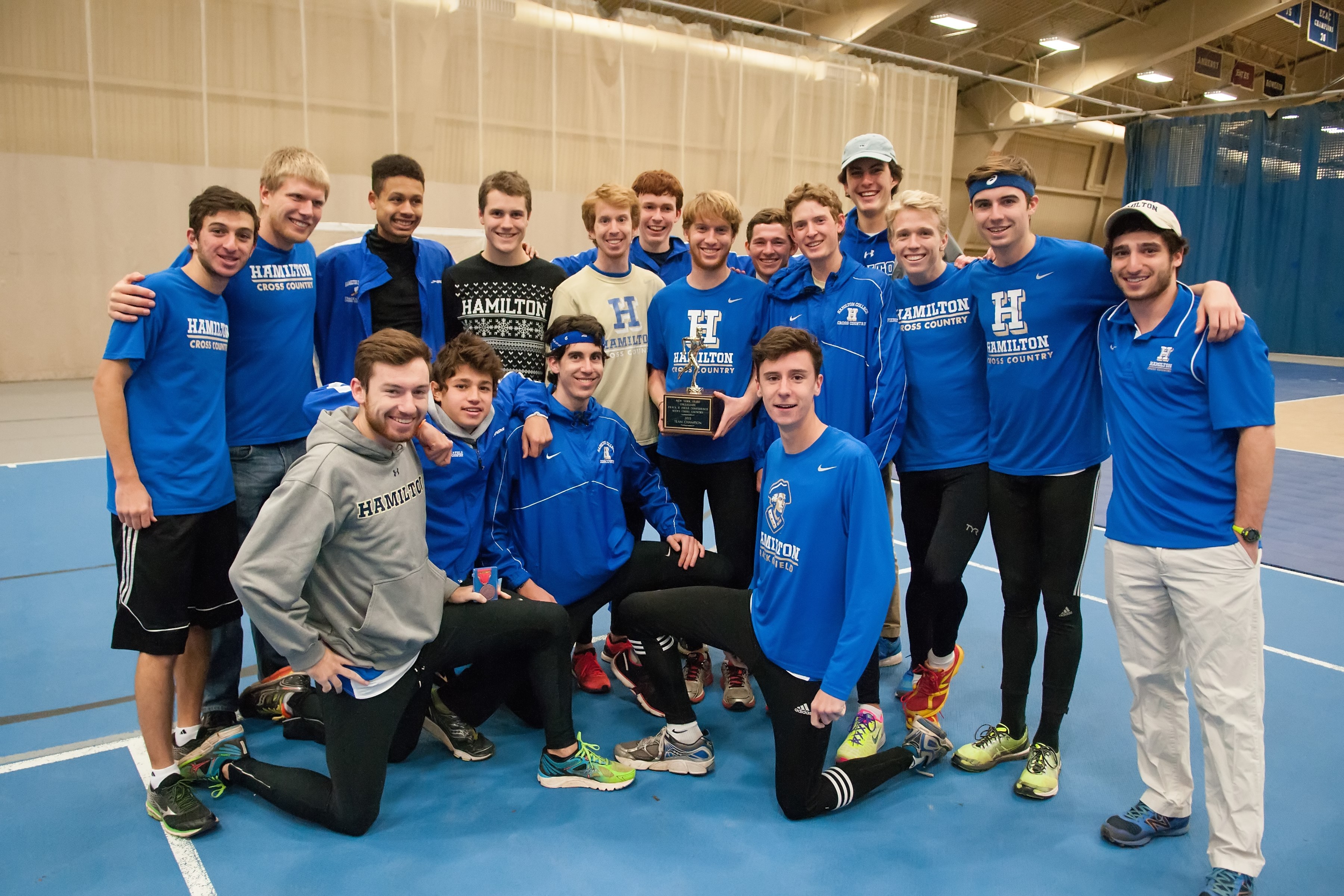 The Hamilton College men's cross country team travels to Winneconne, Wis., to compete in the 2015 NCAA Division III Championships at Lake Breeze Golf Club on Saturday, Nov. 21.

Information | Webcast

The 8-kilometer race gets underway at 1 p.m. Eastern time. The nationally ranked No. 25 Hamilton men will run as a team for the first time since 1971 and for the second time in program history. The event features 280 competitors from 79 schools.

The Continentals have been rolling ever since they captured the team title at their own invitational on Oct. 10. A few days later, the team appeared in the Division III Top 35 coaches poll for the first time in program history.

On Oct. 24, the Hamilton men were back on their home course for the New York State Collegiate Track Conference (NYSCTC) Championships and the Continentals finished first for the first time in 40 years. Hamilton took fourth place at the NESCAC championships in Connecticut the following Saturday -- the best finish for the men since they won the race in 1988.

Most recently, the Continentals grabbed third place out of 40 teams at the NCAA Division III Atlantic Regional championships in western New York on Nov. 14. The performance earned Hamilton an at-large invitation to the national meet. Five Continentals finished in the top 33 out of 288 runners and all five earned all-region honors. The place finish in the event was the best in Brett Hull's 25 years as the team's head coach.

Hull has picked up all sorts of awards in recognition of the team's success. He has been selected the NESCAC and NYSCTC Coach of the Year and most recently was honored as the Atlantic Region's Coach of the Year by the U.S. Track & Field and Cross Country Coaches Association.