NCAA women's lacrosse tournament semifinals preview
---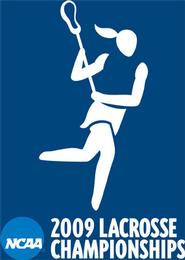 Defending NCAA Division III women's lacrosse champion Hamilton College will play Franklin & Marshall College in a 2009 NCAA tournament semifinal at Roanoke College's Donald J. Kerr Stadium in Salem, Va., on Saturday, May 16, at 8 p.m.
Salisbury University takes on Gettysburg College in the other semifinal on Saturday afternoon at 5. Click here for webcasts for Saturday's semifinals. Click here for live statistics for Hamilton's semifinal contest on Saturday night.
The semifinal winners meet for the national championship -- again at Roanoke -- on Sunday, May 17, at 3 p.m. Sunday's championship game will be televised by CBS College Sports Network and no webcast will be available. Click here for ticket information, directions to the stadium, list of accommodations and much more.
Hamilton (16-2 overall) defeated Franklin & Marshall 13-6 in last year's championship game for the Continentals' first-ever title. The Diplomats (19-1) won it all for the first time in 2007 with an 11-8 win against Salisbury, which has been a runner-up twice. Gettysburg lost in the title game in 2006. Hamilton and Franklin & Marshall are the only teams of these four that have won a national championship in women's lacrosse.
The Continentals won the Liberty League tournament for the third straight year on May 2. Hamilton went on to defeat Williams College on May 9 and Middlebury College on May 10 in the Colby College regional.
Hamilton is led by 2009 Liberty League tournament Most Valuable Player Liz Rave '10, and 2008 First Team All-Americans Kaillie Briscoe '09 and Kate Marek '09. Goalie Kate Fowler '10 was selected the Defensive Player of the Week by Womenslacrosse.com for her performance in the Colby regional. Fowler made a career-high 14 saves in the 13-9 win against Middlebury in the regional final.
A capsule look at the four teams remaining in the 2009 tournament is listed below.
FRANKLIN & MARSHALL COLLEGE DIPLOMATS
Location: Lancaster, Pa.
Overall record: 19-1
Road/neutral record: 6-0
Conference: Centennial
Conference record (finish): 9-0 (first)
How they reached the NCAA semifinals: Defeated Union, 15-5, in regional semifinals; defeated Tufts, 12-7, in regional final
Head coach: Lauren Paul, first year at Franklin & Marshall, 19-1
NCAA tournament appearances (last): 12th (2008)
NCAA semifinal appearances: Fifth
NCAA tournament record: 13-10 (includes two wins this year)
Goals per game: 15.90
Goals allowed per game: 6.60
Leading goal scorers: Jen Pritchard '09 (62), Meredith Lussier '11 (53)
Assist leaders: Shannon Summers '09 (63), Blake Hargest '10 (40)
Starting goalie: Lidia Sanza '10 (6.94 gaa, .560 save pct., 17-1 record)
GETTYSBURG COLLEGE BULLETS
Location: Gettysburg, Pa.
Overall record: 16-3
Road/neutral record: 9-2
Conference: Centennial
Conference record (finish): 8-1 (second)
How they reached the NCAA semifinals: Defeated Roanoke, 15-6, in regional semifinals; defeated The College of New Jersey, 10-9, in regional final
Head coach: Carol Cantele, 17th year at Gettysburg, 230-79
NCAA tournament appearances (last): Ninth (2008)
NCAA semifinal appearances: Third
NCAA tournament record: 11-8 (includes two wins this year)
Goals per game: 14.22
Goals allowed per game: 8.11
Leading goal scorers: Hollis Stahl '10 (61), Nina Emala '10 (45)
Assist leaders: Emala (36), Marnie Commins '11 (19), Lexie Hearn '10 (18)
Starting goalie: Kristen Krammer '10 (8.32 gaa, .471 save pct., 15-3 record)
HAMILTON COLLEGE CONTINENTALS
Location: Clinton, N.Y.
Overall record: 16-2
Road/neutral record: 10-2
Conference: Liberty League
League record (finish): 7-1 (Second)
How they reached the NCAA semifinals: Defeated Williams, 8-7, in regional semifinals; defeated Middlebury, 13-9, in regional final
Head coach: Patty Kloidt, seventh year at Hamilton, 92-29 (118-62 overall)
NCAA tournament appearances (last): Fifth (2008)
NCAA semifinal appearances: Second
NCAA tournament record: 9-3 (includes two wins this year)
Goals per game: 13.24
Goals allowed per game: 7.75
Leading goal scorers: Liz Rave '10 (44) Kaillie Briscoe '09 (39)
Assist leaders: Briscoe (36), Sarah Bray '11 (10)
Starting goalie: Kate Fowler '10 (7.36 gaa, .500 save pct., 16-2 record)
SALISBURY UNIVERSITY SEA GULLS
Location: Salisbury, Md.
Overall record: 19-1
Road/neutral record: 7-0
Conference: Capital Athletic
Conference record (finish): 7-0 (first)
How they reached the NCAA semifinals: Defeated Babson, 18-7, in regional semifinals; defeated Catholic, 18-14, in regional final
Head coach: Jim Nestor, 8th year at Salisbury, 134-18 (213-57-1 overall)
NCAA tournament appearances (last): 10th (2008)
NCAA semifinal appearances: Sixth
NCAA tournament record: 18-9 (includes two wins this year)
Goals per game: 18.21
Goals allowed per game: 7.50
Leading goal scorers: Robyn Bishop '09 (58), Beth Rhodey '10 (50)
Assist leaders: Logan Bilderback '11 (34), Kim Cudmore '10 (29), Rhodey (23)
Starting goalie: Sonja Stuart '09 (7.69 gaa, .484 save pct., 18-1 record)