NEDAW to Feature Film Screening
---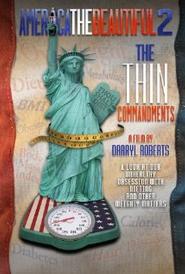 Hamilton will host a film screening of America the Beautiful II: The Thin Commandments to recognize National Eating Disorders Awareness Week (NEDAW). The screening will take place on Wednesday, Feb. 26, at 7 p.m., in KJ Auditorium.
Directed by Darryl Roberts, America the Beautiful II: The Thin Commandments explores the detrimental impact of America's reliance on the body mass index as an indicator of health. The film also portrays the lives of several people suffering from different types of eating disorders.
NEDAW is a collective effort of professionals and individuals committed to raising awareness of the dangers surrounding eating disorders and the need for early intervention and treatment. The goal is to ultimately prevent eating disorders while reducing the stigma surrounding them and providing better access to treatment.
Other NEDAW events will include a forum, How to Help Your Friends, on Thursday, Feb. 27, at 7 p.m., in KJ 101. This discussion will feature members of the counseling center as well as Peer Advocates, or trained Hamilton students. Participants can learn how to best help friends suffering from these issues, and learn more about eating disorders and our often complicated relationship with food.
On Friday a visual display board will be set up in the Taylor Science Center atrium from 11 a.m. to 1 p.m. Stop by to add to or look at the board of stickers representing the people suffering from eating disorders.
NEDAW has launched a Peer Advocate Program on campus for students experiencing problems related to disordered eating and students with eating disorders. The group will provide support and access to other resources for students personally struggling with these issues, as well as for students who are concerned about a friend.