NESCAC announces spring all-academic honorees
---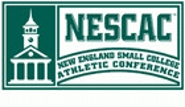 Twenty-seven Hamilton College student-athletes were recognized by the New England Small College Athletic Conference (NESCAC) on June 13 when the conference announced its 2011 spring all-academic team.

The NESCAC all-academic honorees consist of 807 spring sport student-athletes. Each honoree is a varsity letter winner with a cumulative grade point average of at least 3.35. The student-athlete must have reached sophomore academic standing at his or her institution to be considered for honors. Transfer students must have completed one year of study at the institution.

Eight Hamilton programs were eligible for the NESCAC all-academic awards. Men's and women's lacrosse were recognized with academic honors by the Liberty League.

The NESCAC, established in 1971, is comprised of 11 highly selective colleges and universities located in the Northeast. The NESCAC sponsors 26 conference championship sports (13 for men and 13 for women) while member schools offer extensive and broad-based intercollegiate as well as club and intramural opportunities for both men and women.

2011 NESCAC spring all-academic team

Baseball: *Joe Buicko '11 (Altamont, N.Y./Hotchkiss School [Conn.]); Pat Gennaco '11 (Middleton, Mass/Masconomet Regional HS).
Softball: *Mandy Hyne '11 (Bloomfield, Conn./Westminster School); *Liz Reid '11 (Amherst, N.Y./Amherst Central HS); *Leigh Sherrow '11 (Hauppauge, N.Y./Hauppauge HS).
Men's Rowing: *Jeff Cardoni '11 (Kensington, N.H./Exeter HS); Dylan Jackson '13 (Yarmouth, Maine/Yarmouth HS); Adam Minchew '12 (Denville, N.J./Mountain Lakes HS).
Women's Rowing: Sophie Breene '12 (South Orange, N.J./Newark Academy); Ally Fried '13 (Gwynedd Valley, Pa. /Germantown Academy); Dominique Paiement '12 (Town of Mount Royal, Quebec /Kent School [Conn.]); Megan Schlosser '13 (Mercerville, N.J. /Hamilton HS East).
Men's Outdoor Track & Field: Jeffrey Blackburn '13 (Clinton Corners, N.Y. /Millbrook HS); Sam Dupuis '13 (Shorewood, Wis. /Shorewood HS); Dan Tempest '13 (Hopewell Junction, N.Y./Arlington Senior HS); Dylan Thayer '13 (Potomac, Md./ Saint Andrew's Episcopal School); Hashem Zikry '13 (New York, N.Y./Collegiate School).
Women's Outdoor Track & Field: Meredith FitzPatrick '11 (Greenwich, Conn./Greenwich Academy); Tory Grieves '12 (New Canaan, Conn./New Canaan HS); Emily Heckman '13 (Chester Springs, Pa./Conestoga HS); Muriel Schwinn '13 (Auburn, Maine/Edward Little HS); *Erin West '11 (Anchorage, Alaska/Dimond HS).
Men's Tennis: Greg Kreitzer '11 (Fayetteville, N.Y./Fayetteville-Manlius HS).
Women's Tennis: *Deborah Barany '11 (Falcon Heights, Minn./Roseville Area HS); Vrinda Khanna '13 (Palo Alto, Calif. Palo Alto Senior HS); Melissa Mann '13 (Short Hills, N.J./Millburn HS); Amelia Mattern '12 (Marshfield, Mass./Marshfield HS).

An asterisk (*) indicates the student-athlete was a 2010 spring all-academic selection.