NESCAC announces fall all-academic honorees
---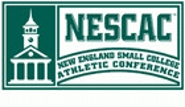 Twenty-seven Hamilton College student-athletes were recognized by the New England Small College Athletic Conference (NESCAC) on December 2 when the conference announced its 2011 fall all-academic team.

Eight Hamilton programs were eligible for the NESCAC all-academic awards. The NESCAC all-academic honorees consist of 614 fall sport student-athletes. Each honoree is a varsity letter winner with a cumulative grade point average of at least 3.35. The student-athlete must have reached sophomore academic standing at his or her institution to be considered for honors. Transfer students must have completed one year of study at the institution.

The NESCAC, established in 1971, is comprised of 11 highly selective colleges and universities located in the Northeast. The NESCAC sponsors 26 conference championship sports (13 for men and 13 for women) while member schools offer extensive and broad-based intercollegiate as well as club and intramural opportunities for both men and women.

2011 NESCAC fall all-academic team

Men's Soccer: Dan Coulter '13 (East Aurora, N.Y./East Aurora HS); Dillon Friday '12 (Duluth, Minn./East HS); Greg Hyman '13 (Maplewood, N.J./Columbia HS); Dan Tempest '13 (Hopewell Junction, N.Y./Arlington Senior HS); Bennett Weinerman '12 (West Hartford, Conn./William Hall HS); Ben Yudysky '14 (Sharon, Mass./Sharon HS)

Women's Soccer: Jacqueline Winter '14 (Concord, Mass./Concord-Carlisle Regional HS)

Football: *Ted Finan '12 (New Canaan, Conn./New Canaan HS); *Jacob Sheetz-Willard '12 (Bryn Mawr, Pa./Haverford Township Senior HS)

Field Hockey: Erin Bessette-Kirton '12 (Arlington, Mass./Arlington HS); Leah Cairns '13 (Andover, Mass./Andover HS); Caitlin Livsey '12 (Austin, Texas/St. Stephen's Episcopal School); Emily Richey '14 (Setauket, N.Y./Ward Melville HS)

Men's Golf: Scott Blosser '12 (Upper Arlington, Ohio/Upper Arlington HS)

Volleyball: Megan McCareins '14 (Evanston, Ill./Evanston HS); Sarah Pfund '14 (Ho-Ho-Kus, N.J./Northern Highlands Regional HS)

Men's Cross Country: James Grebey '12 (Stamford, Conn./Westhill HS); Robert Hayden '14 (Rochester, N.Y./Pittsford Sutherland HS); Will Robertson '14 (St. Paul, Minn./Highland Park Senior HS); *Dylan Thayer '13 (Potomac, Md./Saint Andrews Episcopal School); Todd Woodworth '12 (Weston, Mass./Middlesex School); *Hashem Zikry '13 (New York, N.Y./Collegiate School)

Women's Cross Country: Emily Gaudet '12 (Sutton, Mass./Marianapolis Prep School); Hannah Kloeckner '14 (Ridgefield, Conn./Ridgefield HS); Hannah Lyons '14 (Darien, Conn./Darien HS); Sarah Ohanesian '14 (Saratoga Springs, N.Y./Emma Willard School); *Emily Potter '12 (Austin, Texas/Westwood HS)

An asterisk (*) indicates the student-athlete was a 2010 fall all-academic selection.