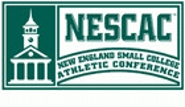 Forty-nine Hamilton College student-athletes were recognized by the NESCAC when the conference announced its 2012 spring all-academic team.

Ten Hamilton programs were eligible for the NESCAC all-academic awards. The NESCAC all-academic honorees consist of 925 spring sport student-athletes. Each honoree is a varsity letter winner with a cumulative grade point average of at least 3.35. The student-athlete must have reached sophomore academic standing at his or her institution to be considered for honors. Transfer students must have completed one year of study at the institution.

The NESCAC, established in 1971, is comprised of 11 highly selective colleges and universities located in the Northeast. The NESCAC sponsors 26 conference championship sports (13 for men and 13 for women) while member schools offer extensive and broad-based intercollegiate as well as club and intramural opportunities for both men and women.

2012 NESCAC spring all-academic team

Baseball: Steve LaRochelle '14 (South Windsor, Conn./South Windsor HS); Tom Moriarty '14 (Newton, Mass./Roxbury Latin School)

Men's Crew: *Dylan Jackson '13 (Yarmouth, Maine/Yarmouth HS); *Adam Minchew '12 (Denville, N.J./Mountain Lakes HS); Matt Poterba '12 (Belmont, Mass./Nobles and Greenough School)

Women's Crew: Holly Bailey '12 (Gwynedd Valley, Pa./Springside School); *Sophie Breene '12 (South Orange, N.J./Newark Academy); *Dominique Paiement '12 (Mount Royal, Quebec/Kent School [Conn.])

Men's Lacrosse: Pax Anthos '14 (Wellesley, Mass./Loomis Chaffee School [Conn.]); Henry Burchenal '12 (Summit, N.J./Pingry School); Mike Fiacco '13 (Fayetteville, N.Y./Jamesville-DeWitt HS); David Goldstein '13 (Greenwich, Conn./Greenwich HS); Mike Guba '14 (New York, N.Y./Fieldston School); Brendan Mullin '14 (Sudbury, Mass./Lincoln-Sudbury Regional HS); Max Vaickus '12 (Hingham, Mass./Hingham HS)

Women's Lacrosse: Julia Beaty '13 (Cambridge, Mass./Buckingham Browne & Nichols School); Emily Brodsky '14 (Bryn Mawr, Pa./Friends' Central School); Rachel Friedman '13 (Fairfield, Conn./Fairfield-Warde HS); Alice Grant '14 (Andover, Mass./Brooks School); Hannah Hoar '13 (Wellesley, Mass./Dana Hall School); Josie Jones '13 (St. Louis, Mo./Mary Institute & St. Louis Country Day); Lauren Sokol '12 (Colts Neck, N.J./Peddie School)

Softball: Summer Bottini '14 (Poughkeepsie, N.Y./Millbrook School); Ashley Perritt '14 (Allentown, N.J./Lawrenceville School)

Men's Tennis: Drew Libin '12 (Harrison, N.Y./Masters School); Stephen Rosenman '13 (Bryn Mawr, Pa./Shipley School); Ben Swett '14 (Darien, Conn./Greens Farms Academy)

Women's Tennis: *Vrinda Khanna '13 (Palo Alto, Calif./Palo Alto Senior HS); *Melissa Mann '13 (Short Hills, N.J./Millburn HS); *Amelia Mattern '12 (Marshfield, Mass./Marshfield HS); Hannah Weisman '12 (Westfield, N.J./Westfield HS)

Men's Outdoor Track & Field: Ethan Ayres '13 (Cooperstown, N.Y./St. George's School [R.I.]); *Jeffrey Blackburn '13 (Clinton Corners, N.Y./Millbrook HS); *Sam Dupuis '13 (Shorewood, Wis./Shorewood HS); Scott Etkin '14 (New York, N.Y./Riverdale Country School); James Grebey '12 (Stamford, Conn./Westhill HS); Todd Woodworth '12 (Weston, Mass./Middlesex School); *Hashem Zikry '13 (New York, N.Y./Collegiate School)

Women's Outdoor Track & Field: Maggie Doolin '14 (Marlborough, Mass./Marlborough Schools); Emily Gaudet '12 (Sutton, Mass./Marianapolis Prep School); *Emily Heckman '13 (Chester Springs, Pa./Conestoga HS); Caitlin Hult '12 (Rochester, N.Y./Penfield HS); Hannah Kloeckner '14 (Ridgefield, Conn./Ridgefield HS); Hannah Lyons '14 (Darien, Conn./Darien HS); Sarah Ohanesian '14 (Saratoga Springs, N.Y./Emma Willard School); Kristine Oren '14 (Catawissa, Pa./Danville Area Senior HS); Emily Potter '12 (Austin, Texas/Westwood HS); Kerry Reilly '14 (Briarcliff Manor, N.Y./Briarcliff Manor HS); *Muriel Schwinn '13 (Auburn, Maine/Edward Little HS)

An asterisk (*) indicates the student-athlete was a 2011 spring all-academic selection.