NESCAC announces winter all-academic honorees
---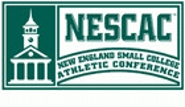 Twenty-one Hamilton College student-athletes have been recognized by the New England Small College Athletic Conference (NESCAC) as the conference announced its 2010-11 winter all-academic selections on March 17.

The NESCAC all-academic honorees consist of 755 winter sport student-athletes. Each honoree is a varsity letter winner with a cumulative grade point average of at least 3.35. The student-athlete must have reached sophomore academic standing at his or her institution to be considered for honors. Transfer students must have completed one year of study at the institution.

Six Hamilton programs were eligible for the NESCAC all-academic awards. Men's and women's basketball and men's and women's indoor track and field were recognized with academic honors by the Liberty League.

The NESCAC, established in 1971, is comprised of 11 highly selective colleges and universities located in the Northeast. The NESCAC sponsors 26 conference championship sports (13 for men and 13 for women) while member schools offer extensive and broad-based intercollegiate as well as club and intramural opportunities for both men and women.

Men's Ice Hockey: *Joe Buicko '11 (Altamont, N.Y./Hotchkiss School); Phil DiDonato '13 (Gibsonia, Pa./Northfield Mount Hermon School); Cam Gibbar '13 (Highlands Ranch, Colo./Colorado Academy); BJ Lalonde '12 (Pointe Claire, Quebec/Phillips Exeter Academy [N.H.]).
Women's Ice Hockey: Julia Beaty '13 (Cambridge, Mass./Buckingham Browne & Nichols School); *Becky Cairns '11 (Andover, Mass./Andover HS); Becca Hazlett '13 (Grosse Pointe Park, Mich./Taft School [Conn.]); Jennifer Keefe '12 (Belmont, Mass./Rivers School); *Bret Lineberry '11 (Henniker, N.H./Loomis Chaffee School [Conn.]).
Women's Squash: Alexis Lee '13 (Windsor, Conn./Suffield Academy); Amanda Thorman '13 (Greenwich, Conn./Greenwich Academy).
Men's Squash: Mark Clark '11 (Birmingham, Ala./Lawrenceville School [N.J.]); *Hal Lee '11 (Short Hills, N.J./Pingry School); Alex Wood '12 (Bryn Mawr, Pa./St. Paul's School [N.H.]).
Men's Swimming & Diving: Chris DeConinck '11 (Windsor, Conn./Loomis Chaffee School); Jon Fung '12 (South Windsor, Conn./Loomis Chaffee School).
Women's Swimming & Diving: Lizzy Buhl '12 (Greene, N.Y./Greene Central School); Holly Donaldson '11 (New Canaan, Conn./Taft School); Leigh Ercole '11 (Westport, Conn./Staples HS); Jeannie Folan '12 (Colorado Springs, Colo./Fountain Valley HS); Megan Schlosser '13 (Mercerville, N.J./Hamilton HS East).

An asterisk (*) indicates the student-athlete was a 2009-10 winter all-academic selection.