NESCAC announces winter all-academic honorees
---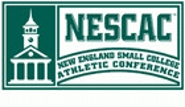 Forty-two Hamilton College student-athletes were recognized by the New England Small College Athletic Conference (NESCAC) when the conference announced its 2011-12 winter all-academic team.

Ten Hamilton programs were eligible for the NESCAC all-academic awards. The NESCAC all-academic honorees consist of 851 winter sport student-athletes. Each honoree is a varsity letter winner with a cumulative grade point average of at least 3.35. The student-athlete must have reached sophomore academic standing at his or her institution to be considered for honors. Transfer students must have completed one year of study at the institution.

The NESCAC, established in 1971, is comprised of 11 highly selective colleges and universities located in the Northeast. The NESCAC sponsors 26 conference championship sports (13 for men and 13 for women) while member schools offer extensive and broad-based intercollegiate as well as club and intramural opportunities for both men and women.

2011-12 NESCAC winter all-academic team

Men's Basketball: Ephraim McDowell '12 (Boston, Mass./Beaver Country Day School)

Women's Basketball: Dani Feigin '14 (Scarsdale, N.Y./Scarsdale HS); Kim Goidell '13 (Centerport, N.Y./Harborfields HS); Ashley Perritt '14 (Allentown, N.J./Lawrenceville School); Olivia Pimm '14 (Chelmsford, Mass./Concord Academy)

Men's Ice Hockey: *Cam Gibbar '13 (Highlands Ranch, Colo./Colorado Academy); *BJ Lalonde '12 (Pointe Claire, Quebec/Phillips Exeter Academy [N.H.])

Women's Ice Hockey: *Julia Beaty '13 (Cambridge, Mass./Buckingham Browne & Nichols School); *Becca Hazlett '13 (Grosse Pointe Park, Mich./Taft School [Conn.]); *Jennifer Keefe '12 (Belmont, Mass./Rivers School); Julia Williams '14 (Westwood, Mass./Rivers School)

Men's Swimming & Diving: Graham Boyd '14 (Sudbury, Mass./Lincoln-Sudbury Regional HS); * Jon Fung '12 (South Windsor, Conn./Loomis Chaffee School); Tom Youngblood '13 (South Kent, Conn./Hotchkiss School)

Women's Swimming & Diving: *Lizzy Buhl '12 (Greene, N.Y./Greene Central School); Molly Ferguson '14 (East Amherst, N.Y./Williamsville HS North); *Jeannie Folan '12 (Colorado Springs, Colo./Fountain Valley HS); Gina Goldberg '14 (Los Angeles, Calif./Harvard-Westlake School); Marta Pisera '14 (Bedford, Mass./Bedford HS); Allie Reeder '14 (Wilmot, N.H./Kearsarge Regional HS); Maggie Rosenbaum '14 (Alford, Mass./Monument Mountain Regional HS)

Men's Squash: *Alex Wood '12 (Bryn Mawr, Pa./St. Paul's School [N.H.])

Women's Squash: *Alexis Lee '13 (Windsor, Conn./Suffield Academy); *Amanda Thorman '13 (Greenwich, Conn./Greenwich Academy)

Men's Indoor Track & Field: Ethan Ayres '13 (Cooperstown, N.Y./St. George's School [R.I.]); Jeffrey Blackburn '13 (Clinton Corners, N.Y./Millbrook HS); Sam Dupuis '13 (Shorewood, Wis./Shorewood HS); James Grebey '12 (Stamford, Conn./Westhill HS); Dylan Thayer '13 (Potomac, Md./St. Andrew's Episcopal School); Todd Woodworth '12 (Weston, Mass./Middlesex HS); Hashem Zikry '13 (New York, N.Y./Collegiate School)

Women's Indoor Track & Field: Margaret Doolin '14 (Marlborough, Mass./Marlboro HS); Emily Gaudet '12 (Sutton, Mass./Marianapolis Prep School [Conn.]); Emily Heckman '13 (Chester Springs, Pa./Conestoga HS); Caitlin Hult '12 (Rochester, N.Y./Penfield HS); Hannah Kloeckner '14 (Ridgefield, Conn./Ridgefield HS); Hannah Lyons '14 (Darien, Conn./Darien HS); Sarah Ohanesian '14 (Saratoga Springs, N.Y./Emma Willard School); Kristine Oren '14 (Catawissa, Pa./Danville Area Senior HS); Emily Potter '12 (Austin, Texas/Westwood HS); Kerry Reilly '14 (Briarcliff Manor, N.Y./Briarcliff Manor HS); Muriel Schwinn '13 (Auburn, Maine/Edward Little HS)

An asterisk (*) indicates the student-athlete was a 2010-11 winter all-academic selection.