NESCAC announces winter all-sportsmanship honorees
---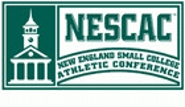 Eight Hamilton College student-athletes were recognized by the New England Small College Athletic Conference (NESCAC) when the conference announced its 2011-12 winter all-sportsmanship team.

The all-sportsmanship team is comprised of one student-athlete from each institution for each sport, and is selected by the players and coaches from their respective team for their positive contributions to sportsmanship. These student-athletes exhibit respect for themselves, teammates, coaches, opponents and spectators. Through their positive actions and examples, these student-athletes inspire others to adhere to the quality of sportsmanship that the NESCAC and the NCAA endorse.

The NESCAC, established in 1971, is comprised of 11 highly selective colleges and universities located in the Northeast. The NESCAC sponsors 26 conference championship sports (13 for men and 13 for women) while member schools offer extensive and broad-based intercollegiate as well as club and intramural opportunities for both men and women.

2011-12 NESCAC winter all-sportsmanship team

Men's Basketball: Ephraim McDowell '12 (Boston, Mass./Beaver Country Day School)

Women's Basketball: Adrianna Pulford '15 (Groton, Mass./Groton School)

Men's Ice Hockey: *Bryan Kelly '12 (Plymouth, Mass./Pomfret School [Conn.])

Women's Ice Hockey: *Abby Runyon '13 (Fairport, N.Y./Fairport HS)

Men's Squash: Martin Bawden '14 (Short Hills, N.J./Pingry School)

Women's Squash: Alyssa Bawden '12 (Short Hills, N.J./Millburn HS)

Men's Swimming & Diving: Tom Cyran '12 (Chicopee, Mass./Suffield Academy [Conn.])

Women's Swimming & Diving: Jeannie Folan '12 (Colorado Springs, Colo./Fountain Valley School)

An asterisk (*) indicates the student-athlete was a 2010-11 winter all-sportsmanship selection.