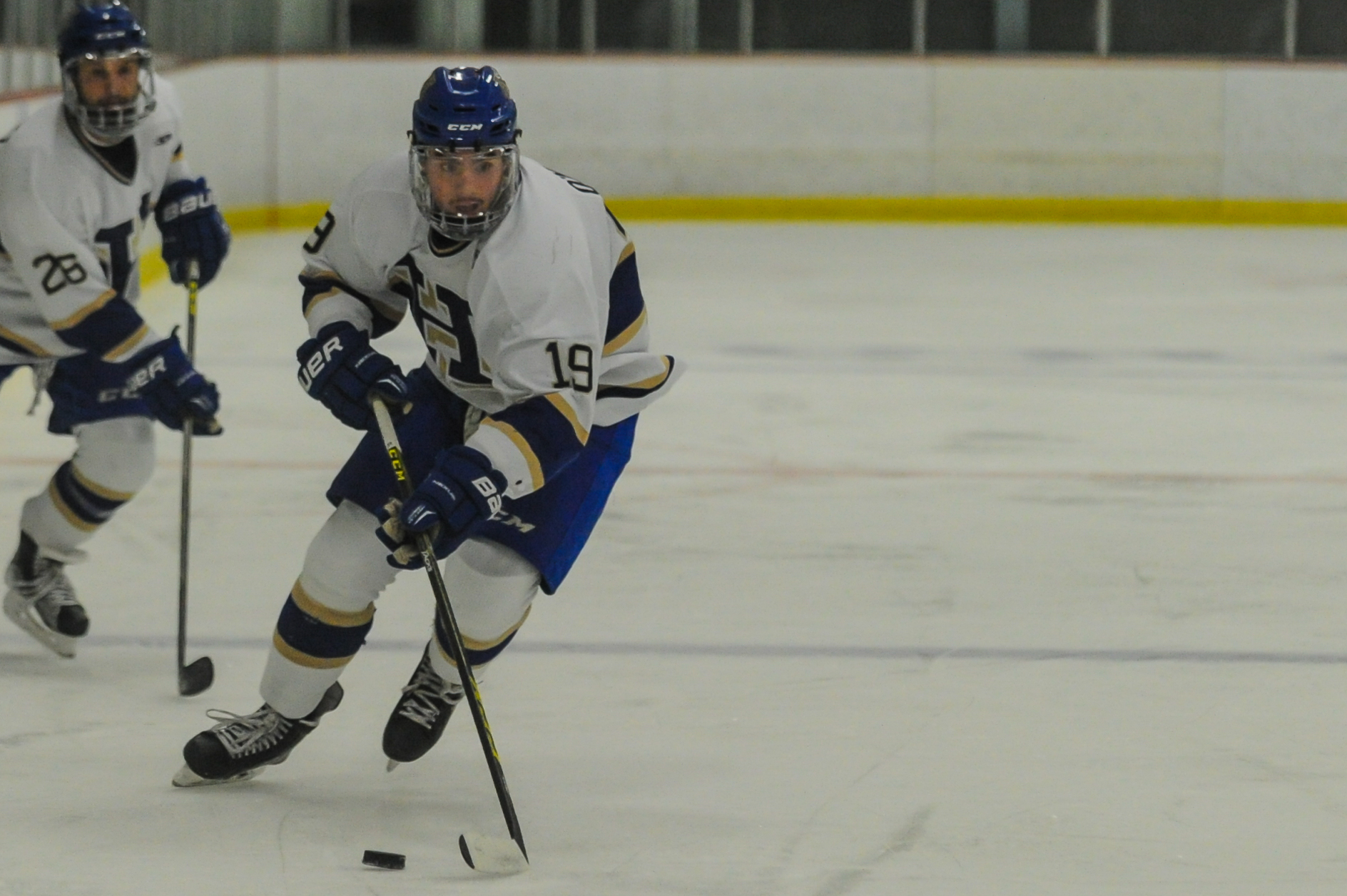 The nation's longest unbeaten streak ended Saturday with the Hamilton College men's hockey team losing 4-0 at Trinity. The Continentals, who are ranked 15th by D3hockey.com, hadn't lost since Dec. 5 (in their first meeting with the defending national champion Bantams).

Box score

Hamilton fell to 11-4-2 overall and 6-3-2 in the NESCAC while Trinity, ranked fourth by D3hockey.com and seventh in the USCHO.com poll, is now 13-3-1 on the season. The Bantams lead the NESCAC with a 9-2-0 record.

The hosts outshot Hamilton 30-22 and Nathaniel Heilbron stopped all 22 Continental shots for his first shutout of the season.

Tyler Whitney scored twice, putting the Bantams up just five minutes in then adding a power-play goal 93 seconds into the final period. Whitney also assisted on a second-period goal by Ross Mandigo. Trinity added an empty-net goal to provide the final margin.

Hamilton's best chance came shortly after Whitney's first goal; pressure from the forward line led to a breakaway by Scott Vazquez '16 but he was stopped by Heilbron to preserve the Trinity lead.

Evan Buitenhuis '18 finished with 26 saves for Hamilton, whose 9-0-2 stretch marked the program's longest unbeaten streak since winning a school-record 14 in a row between 1920 and 1922.

Hamilton is back in action Sunday with a 3 p.m. game at Wesleyan.