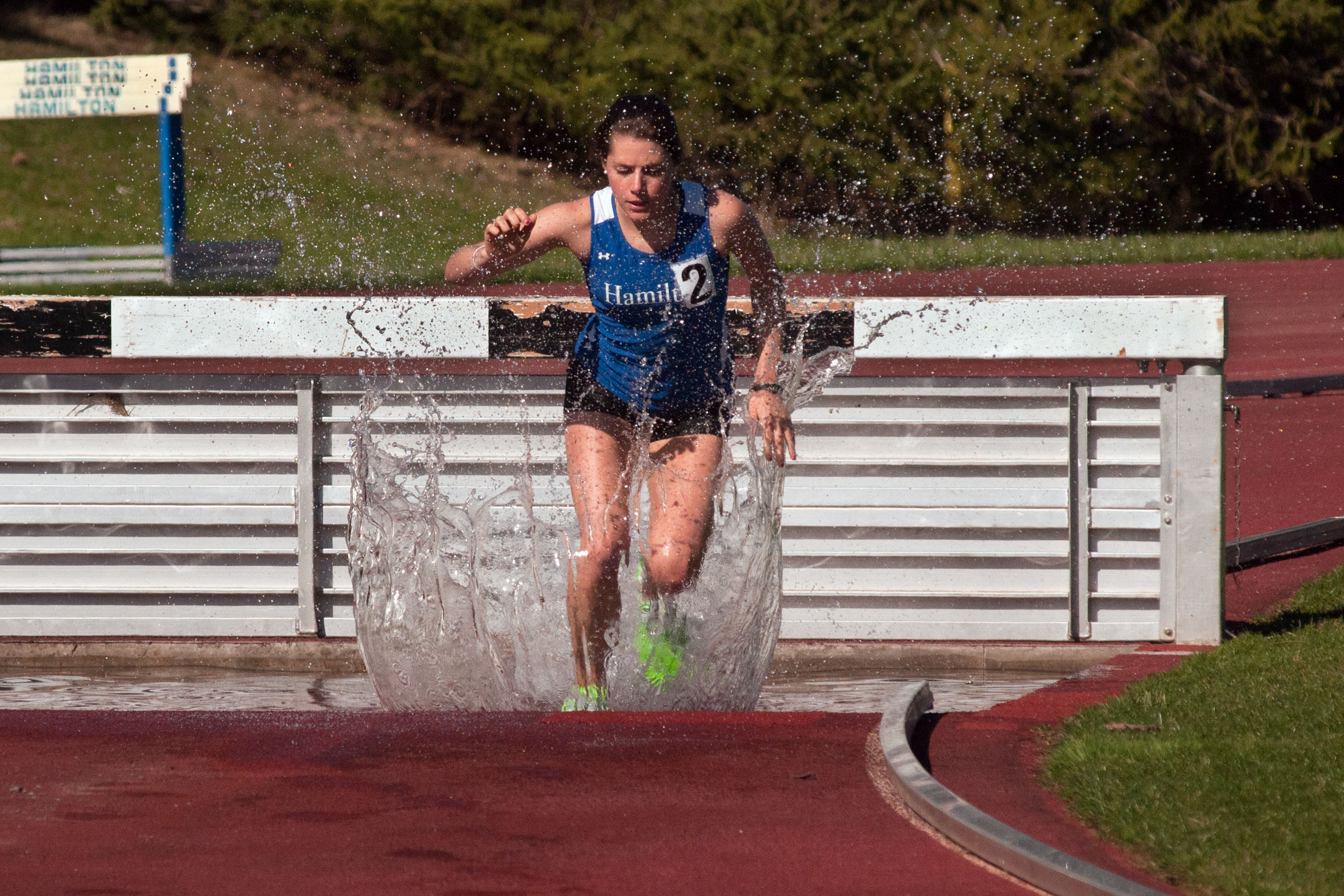 The Hamilton College women's track & field team competed at the multi-divisional, non-team scoring 2014 Rensselaer Upstate Classic on Saturday.

Complete results
Adrian Walsh '16 turned in the Continentals' top performance, winning the 5,000-meter run with a time of 17:55.32. Walsh's time qualifies her for next month's Eastern College Athletic Conference (ECAC) Division III Outdoor Championships back at Rensselaer.

Sarah Ohanesian '14 was runner-up in the 1,500-meter run, finishing in a personal-record time of 4:42.91. Ohanesian has also qualified for the ECAC championships.

Kristine Oren '14 cleared 2.82 meters (9 feet, 3 inches) in the pole vault and Abby Homer '16 posted a season-best mark of 1.48 meters (4 feet, 10.25 inches) in the high jump. Both Oren and Homer placed third.

In the 800-meter run, Michelle Fish '17 and Samantha Buttrick '17 took third and fifth place with respective times of 2:22.28 and 2:27.42.

Hannah Lyons '14 placed fourth in the 3,000-meter steeplechase, finishing in 12:47.69. Yuwen Michelson '17 finished fifth in the long jump, clearing 5.21 meters (17 feet, 1.25 inches).

Hamilton's 1,600-meter relay placed fifth. The quartet of Buttrick, Fish, Ohanesian and Sarah Fromm '16 finished in 4:23.10.

The Continentals host the Hamilton Quadrangular Meet on Monday, April 14, at 4 p.m.