No. 20 men's lacrosse blitzes Babson
---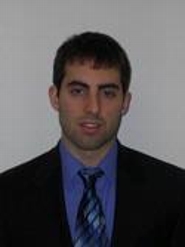 Paul Armideo '14 posted five points and Will Driscoll '15 made a career-high 18 saves as nationally ranked No. 20 Hamilton College cruised to a 13-5 non-conference win against Babson College at the University of Maryland, Baltimore County in Baltimore, Md., on March 19.

Armideo scored three goals and added two assists. John Zimmerman '15 and Luke Walsh '13 chipped in two goals and one assist apiece. Bryan Hopper '14 recorded one goal and two assists and won 4 of 5 faceoffs. Nate Menninger '16 contributed one goal, one assist and five faceoff wins.

Pax Anthos '14, McCullough Shriver '13, Connor Morgan '15 and Pat Donahoe '16 scored one goal each for Hamilton (3-1 overall). Nick Ogden '15 added an assist, as did the goalie Driscoll, who made eight saves in the third period alone. Dylan Lahey '15 had a great day on defense with four caused turnovers.

Alex Packer paced the Babson offense with two goals. Ryan Dawidjan had one goal, two assists and a game-high eight ground balls. Phil Russo and Scott Doten scored the other goals and Alex Patinkin was credited with an assist. Russo won half of his 14 faceoffs and James Whalen made 12 stops.

The Beavers (3-3) grabbed a 1-0 lead on Dawidjan's unassisted goal just 54 seconds into the first quarter. The Continentals scored the next three goals and led the rest of the afternoon.

Anthos tallied his first goal this year on a feed from Hopper, Donahoe notched an unassisted goal and Menninger made it 3-1 on an assist from Armideo with 8:40 left in the first. Doten pulled Babson within 3-2 on an unassisted tally 70 seconds later, but Hamilton seized control of the contest by scoring the last five goals of the half.

Armideo started the run with his seventh goal and Hopper's fourth this year made it 5-2 with 3:39 remaining in the first. Walsh opened the scoring in the second quarter, Ogden fed Zimmerman for his seventh goal and Walsh scored his fifth with 1 second left in the half. The Continentals led 8-2 at the break.

The Beavers didn't get closer than four goals in the second half, and Hamilton led 9-4 after three quarters. Babson held a 44-43 edge in shots and picked up 38 ground balls to just 23 for the Continentals, but the Beavers didn't score on their seven extra-man opportunities.

Hamilton travels to Bowdoin College for a NESCAC game on Saturday, March 23.