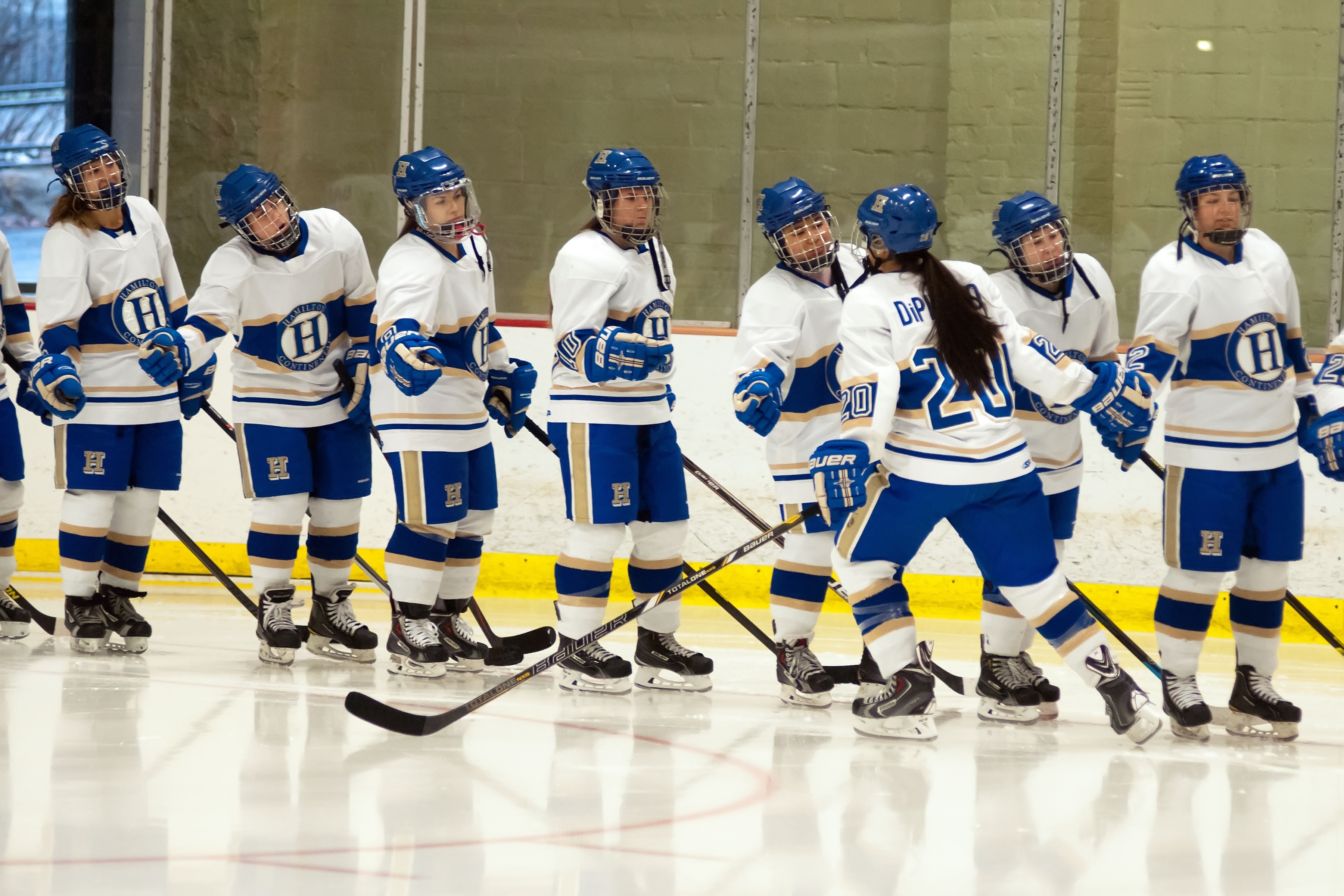 The Hamilton College women's hockey team lost 2-0 at nationally ranked No. 4 Middlebury College on Friday night in the opener of a weekend NESCAC series with the Panthers.

Box score

Sam Walther '18 made 27 saves for Hamilton (7-7-3, 1-6-2 NESCAC), allowing just a pair of goals during a nine-minute span of the second period. Middlebury's Emily Fluke '15 broke the scoreless tie 4:18 into the period, taking a cross-ice pass from Victoria Laven '16 and sending a wrist shot past Walther.

Fluke assisted on the second Panther goal, carrying the puck into the crease on a power play and sending a shot that Walther blocked before Jessica Young '18 lifted the rebound into the top of the net with 6:29 left in the second.

Hamilton's best scoring chance came at the conclusion of a power play at 10:40 of the third period. Mairead Carey '18 rifled a wrist shot from the left circle that Middlebury goalie Annabelle Jones '15 slid to her right and used her blocker to save. The rebound popped out in front of her, but the Continentals were unable to put the puck in the net.

The Panthers (12-2-3, 8-1-2) held a 29-24 advantage in shots. Jones tallied 24 saves.

The teams conclude the two-game series on Saturday, Jan. 31, at 3 p.m.