NYU Law Professor, Guggenheim Fellow to Lecture on Gun Control
---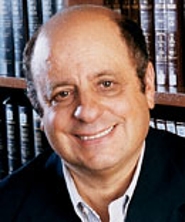 Jim Jacobs, the Chief Justice Warren E. Burger Professor of Constitutional Law and the Courts and director of the Center for Research in Crime and Justice at the New York University School of Law, will present a lecture titled "Gun Control," on Monday, April 15, at 4:15 p.m., in the Red Pit, KJ. Jacobs was named a 2012 Guggenheim Fellow in recognition of his research on jurisprudential and policy issues related to criminal records. His lecture is part of the Levitt Center's Security Series and is free and open to the public.

Jacobs received both a law degree and doctorate in sociology from the University of Chicago. Prior to joining NYU in 1982, Jacobs taught at Cornell Law School. His dissertation, Stateville: The Penitentiary in Mass Society (1977), has become a classic in penology and is a foundational reading for students nationwide.
He has written more than 100 articles focused on imprisonment, drunk driving, hate crime, gun control, organized crime and diverse criminal record-related issues. Jacobs has published 15 books, most recently Breaking the Devil's Pact: The Battle to Free the Teamsters from the Mob (2011), a case study of the 22-year-long civil RICO litigation seeking to purge the Teamsters Union of organized crime's influence and exploitation.