Orthopedic Surgeon James Cobey '65 to Discuss Landmine Ban
---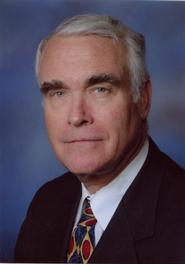 Alumnus James C. Cobey '65, an orthopedic surgeon at Washington Hospital Center, Washington, D.C., will discuss "The International Campaign to Ban Landmines," on Wednesday, Sept. 15, at 7:30 p.m., in the Fillius Events Barn. He is the first speaker in a series of evening lectures for the 2010-11 academic year focused on three thematically based programs: Security, Sustainability, and Inequality and Equity.The lecture is free and open to the public.

Dr. Cobey has been a lifelong champion of humanitarian causes and has put his professional medical expertise in orthopedics to good use by helping thousands of children, patients and landmine and war victims worldwide. His research has resulted in bringing unheralded attention to the issue of landmines and helped galvanize support for a ban, which eventually led to the creation of the International Campaign to Ban Landmines, a group responsible for the 40-nation Mine Ban treaty calling for the destruction of stockpiled mines.

As a member of Physicians for Human Rights, Cobey shared in the Nobel Peace Prize in 1997 for the International Campaign to Ban Land Mines. He was awarded the American Red Cross's International Humanitarian Service Award in 1998, the Distinguished Alumnus Award from Johns Hopkins University in 2001, and the Frank Annunzio Award in the Arts/Humanities/Humanitarian field in 2002.

Cobey is a board certified orthopedic surgeon in an independent practice that specializes in major trauma, spine reconstruction and total joint replacement. He has been the team doctor for Gallaudet University for 20 years, and he is an instructor on international humanitarian law and disaster relief for the Red Cross. He holds the rank of professor of orthopedics at Georgetown University and senior associate at Johns Hopkins Bloomberg School of Public Health.