Oswego pulls away for women's basketball win
---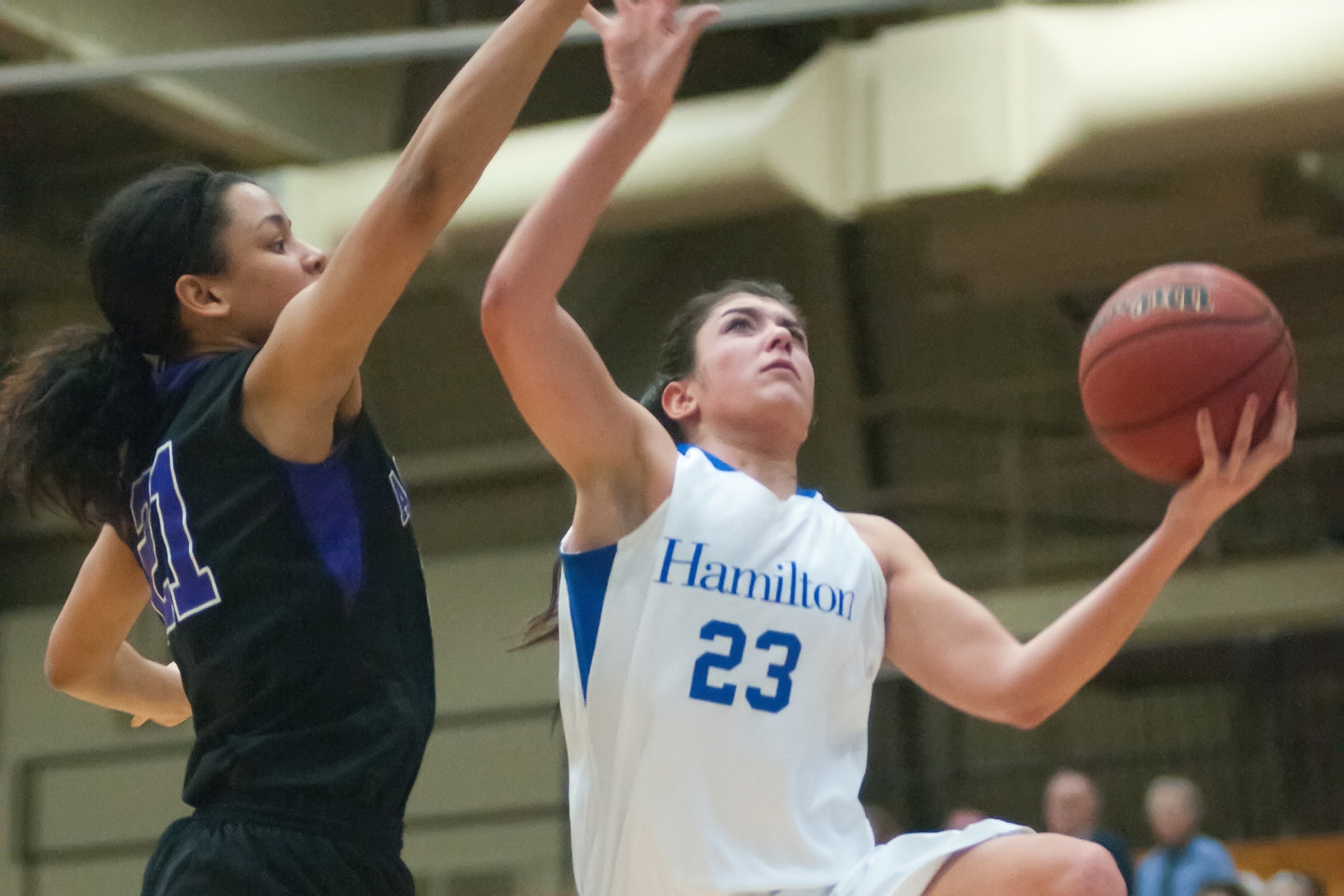 The Hamilton College Continentals (1-2 overall) lost 76-72 to undefeated SUNY Oswego at Oswego's Max Ziel Gymnasium on Wednesday night.

Box score

The Lakers (3-0) took the lead for good with 52 seconds remaining – marking the game's 17th lead change – and sealed the win with three free throws in the final 24 seconds. Oswego had trailed by seven points with 6:49 left.

Samantha Graber '16 led the Continentals with 21 points and gave them their final lead at 72-71 on a layup with 1:10 to go. On Oswego's next possession Lauren Nunziato put the Lakers ahead to stay with a 3-point basket. Nunziato added a pair of free throws with 24 seconds left that helped secure the victory.

Graber pulled down a season-best eight rebounds for Hamilton, and her 21 points were two short of a career high that she set earlier this season. Serena Ward '16 added 14 points and Carly Gruenberg '16 scored a personal-high 13 points off the bench. Gruenberg had eight in the first half when the Continentals outscored the hosts 40-38.

Flo Turiaf '17 and Olivia Pimm '14 finished with seven rebounds apiece (Turiaf's total was a season best) and Gruenberg contributed six. Ward had two of her four 3-pointers during an 11-1 run that gave Hamilton its largest lead at 65-58 with 6:49 to go.

Heather Hebert led Oswego with 20 points and Nunziato finished with 13. Paula Egelston had a game-high 13 rebounds.

The Continentals continue non-conference play on Saturday with their home opener against SUNY Potsdam at 4 p.m. in Margaret Bundy Scott Field House.