Owen quoted by Reuters, Dow Jones Newswire and Kiplinger's
---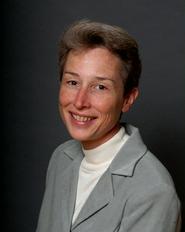 Professor of Economics Ann Owen was quoted in a July 9 article about the possible effects of the federal government's infusion of cash into the economy. In
"Worried About Inflation?,"
an article that will appear in the August issue of
Kiplinger's Personal Finance
magazine, Owen responded to questions about declining wealth - the result of falling home prices and the stock-market crash.
"We've lost a lot of wealth as the value of our houses has decreased and the value of investments in the stock market has plummeted," said Owen. According to the article she expressed that "the decline in the availability of consumer credit dampens spending, as does the increase in the savings rate. The rise in the supply of money hasn't 'caused inflation yet because people haven't started spending it yet.'" The article is currently available on the
Kiplinger
Web site as well as on dozens of local television station sites across the country.
Owen was also quoted in a June 23 Dow Jones Newswire story,
"FOMC Likely To Stand Pat In Midst Of Policy Challenges,"
that outlined possible actions that the Federal Reserve might take in the future. "It's good that things have improved and we're not in crisis mode anymore," said Owen. "But now that things have improved, there is an incredible amount of uncertainty, and that makes it very difficult to make policy." The article appeared on many business Web sites including
The Wall Street Journal
and
Smart Money
.
On June 8, Owen was quoted in a Reuters article titled
"New faces at Fed, ECB will need new skills."
The article addressed the challenges created by the rash of vacancies at the U.S. Federal Reserve and the European Central Bank. In light of the economic challenges that the Obama administration continues to face, Owen said that comfort wielding more powerful regulatory authority is one likely requirement [for Federal Reserve board candidates], since the Fed is likely to play a bigger role in policing the stability of the financial system. "I would want to have somebody on the board who had pretty good knowledge not just of banking but of the financial services industry in general," she said.
With major economic challenges on the horizon -- the nation's exploding budget deficit and pension and healthcare strains from the looming retirement of the baby boom generation -- the Fed must also find a strong economist, she concluded.