Owen Quoted in Wall St. Journal
---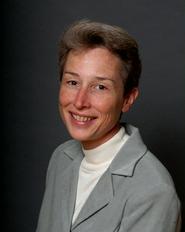 Levitt Center Director and Henry Platt Bristol Professor of Economics Ann Owen was interviewed for a Dow Jones Newswire story titled "Banks Face Borrowing Stigma" that appeared in The Wall Street Journal and on the MarketWatch news site on April 1. The article focused on the possible reaction banks may have to the Federal Reserve's first-ever disclosure of how much banks used its discount window during and in the aftermath of the recent financial crisis, from August 2007 to March 2010.
In the article, Owen called the discount window "an important 'safety valve' that helps the Fed manage financial crises and also the normal, day-to-day operations of the fed funds market. The tool is useful even for healthy banks because 'there are certain shocks to the system' that are hard for banks to predict.

"There are all kinds of reasons a healthy bank would need to borrow from the discount window. Crazy things like weather can affect the demand for reserves because if a plane full of checks doesn't get to land on time, it affects the demand for reserves. That would be a time when it's helpful for the Fed to be able to step in and say, 'OK, here's some liquidity so everyone can close the end of the day without having to be in an overdraft position.'"
Owen noted in the article that in the past, some people might have been able to make an educated guess about which firms were borrowing at the window, but now there's no need for that. "This time it's very explicit," she said.