Owen to Coordinate AEA Mentoring Workshops
---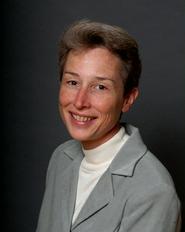 Henry Platt Bristol Professor of Economics Ann Owen has been selected to coordinate a series of faculty mentoring workshops for the American Economics Association (AEA). The workshops will help junior economists overcome the tenure hurdle, with a special focus on addressing the unique challenges that women face at the beginning of their careers.
During the two-day workshops, participants will work in small groups based on their teaching/research areas and will be matched with a senior mentor with similar interests. The format and curriculum of the workshops are designed to create and cement relationships among the participants, as well as between the participants and the mentors. Small and large group sessions will address issues such as identifying successful teaching strategies, tips from journal editors, networking strategies, balancing work and family, and issues regarding the tenure process.
Owen will coordinate workshops geared towards female junior faculty at institutions that emphasize both teaching quality and research record in the tenure process. The AEA also sponsors a parallel workshop series aimed at faculty employed in Ph.D.-granting institutions.
More information about these workshops can be found at the American Economic Association's website.