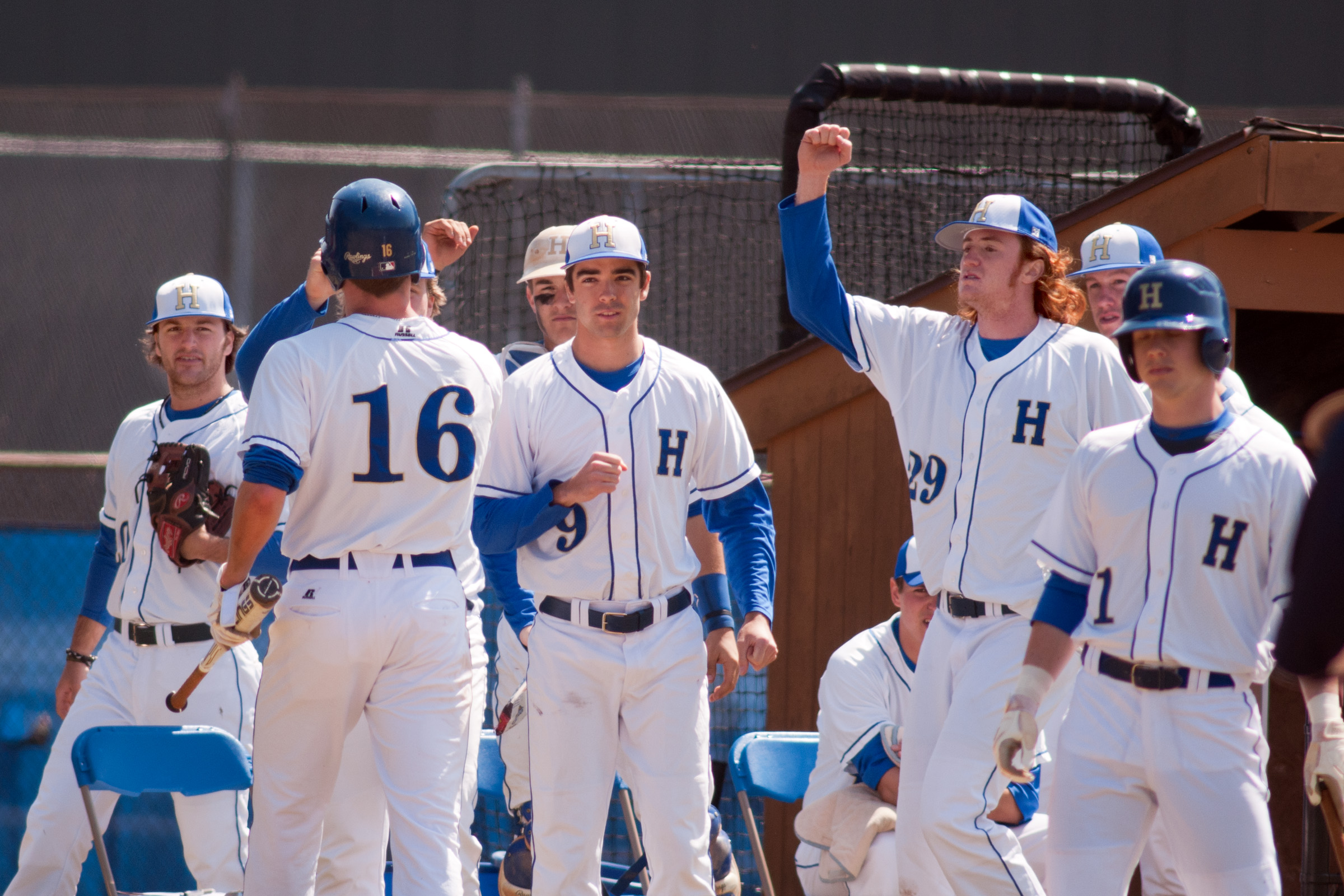 The Hamilton College baseball team posted a 5-1 win over host Middlebury College in the rubber game of a NESCAC West Division series on Sunday afternoon. The Continentals recorded their first series win at Middlebury in 16 years.

Box score

Hamilton (9-6, 2-1 NESCAC West) dropped game one of Saturday's doubleheader 11-5 before winning the nightcap 10-8.

Alex Pachella '15 threw his first career nine-inning complete game, coming within an out of a shutout. He allowed five hits while striking out a season-best seven batters.

Andrew Haser '17 led the Continentals, matching a career high with three hits and scoring two runs. He came home with the game's first run on a second-inning single by David Rose '16 to put Hamilton ahead for good.

The Continentals doubled their lead in the fourth on a two-out single by Tyler Reinhold '15 that brought home Chris Collins '17, who had doubled down the left field line with one out.

Hamilton broke the game open in the eighth, taking advantage of a pair of hits and four Panther wild pitches to score three times. Robert Morris '17 doubled with one out to score Chris Collins before Morris and Dean Rosenberg '18, who drew a one-out walk, scored on wild pitches.

The Panthers (1-14, 1-8) avoided being shut out with a two-out, ninth-inning run. Jason Lock '17 singled to lead off the inning and two outs later scored on a single by Andrew Corcoran '18.

Kenny Collins '17 is tied for the team lead in stolen bases with 11. His steal raised the Continentals' conference-leading total to 41; Hamilton ranks eighth nationally in stolen bases per game.

Hamilton has won three of the last five series meetings with the Panthers, who had won 16 of their previous 18 home games against the Continentals.

The Continentals are scheduled to play SUNY Canton in a non-league game on Tuesday, April 14, at 7 p.m. at Rome's DeLutis Field. Middlebury hosts nationally ranked No. 25 Wesleyan University for a weekend series.