Expert Panel to Discuss Attica Prison Uprising
---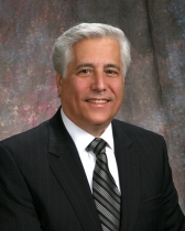 A panel of four authorities on the 1971 Attica Prison uprising—historians Theresa Lynch and Scott Christianson, former Attica inmate Melvin Marshall and Commissioner of the New York State Department of Corrections Brian Fischer—will debate on the legacy of Attica and the current state of American prisons on Friday, Sept. 16, at 6:30 p.m., in the Hamilton College Chapel. The lecture, part of the Levitt Center's Fall Series on security, is free and open to the public.
Before being appointed commissioner of the Department of Corrections and Community Supervision, Brian Fischer served as the superintendent of the Sing Sing Correctional Facility in Ossining, N.Y. He has taught as an adjunct professor at both Pace College and John Jay College of Criminal Justice, and has received numerous honors and recognitions, including The New York State Bar Association Award for Outstanding Contribution in the Field of Corrections and the Warden of the Year Award from the North American Association of Wardens and Superintendents for his work at Sing Sing in 2006.
Scott Christianson covered the 1971 Attica Prison uprising as a young journalist and shortly thereafter abandoned daily journalism to dedicate his life to prison writing and activism. Christianson has been published in The New York Times, The Washington Post and The Wall Street Journal, and is the author of several nonfiction books concerning prisons in America.
Theresa Lynch is an historian, author and professor specializing in 20th-century American history. She holds degrees from Colby College, Harvard University, and the University of New Hampshire. She teaches courses in 20th-century United States social and political history at the University of New Hampshire's urban campus in Manchester, and is currently working on a book titled Attica: A Media Event.