Women's ice hockey knocks off SUNY Canton 4-2
---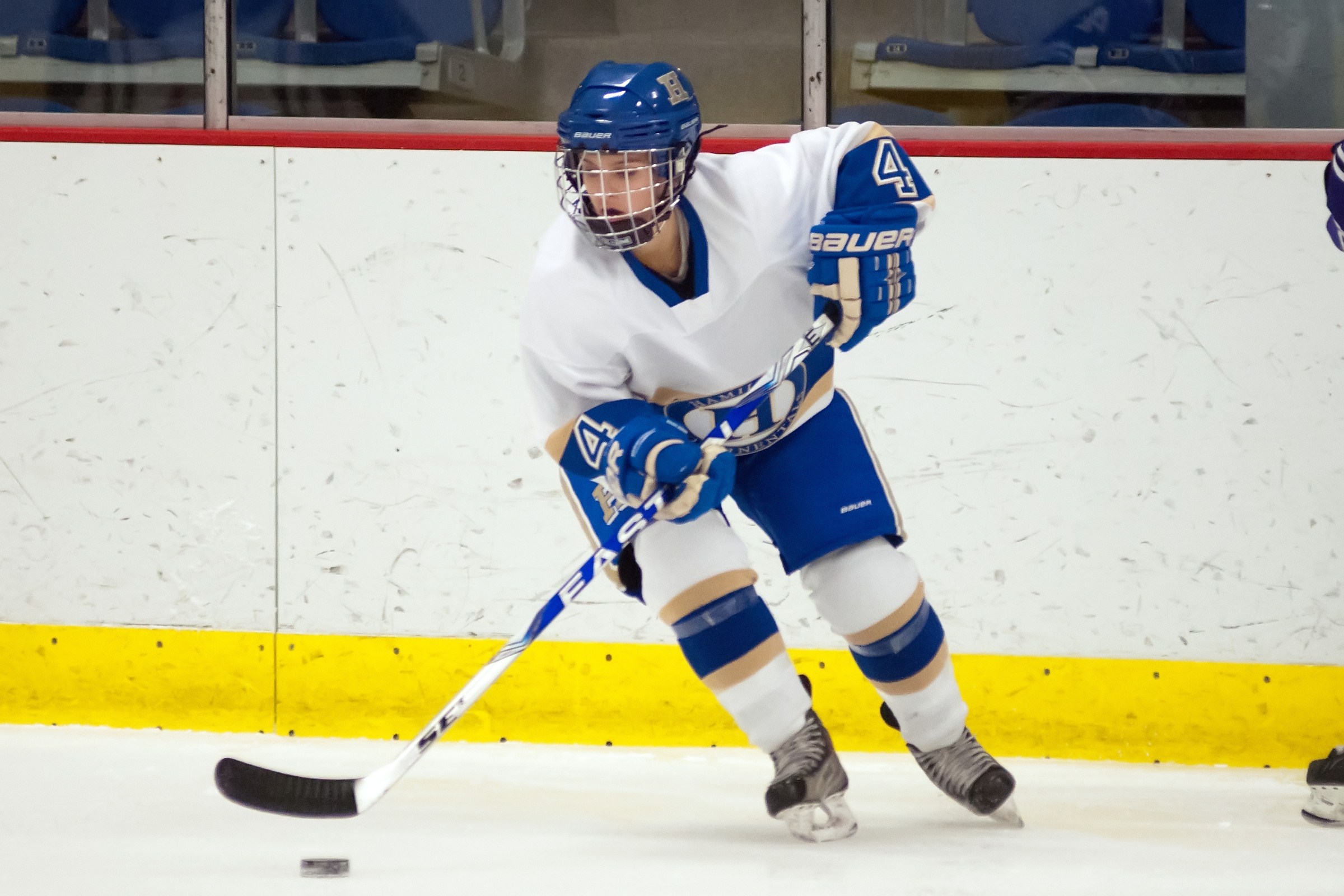 The Hamilton College Continentals outshot SUNY Canton 40-12 en route to a 4-2 non-conference win at Hamilton's Russell Sage Rink on Tuesday night.

Box score

Katie Parkman '17 recorded her second straight two-goal game for Hamilton, which scored twice in the first six minutes of the first period.

The Continentals (5-6-2 overall) scored on their first shot as a faceoff win led to a goal by Megan Fitzgerald '16. After a Hamilton shot went wide of the net, Stephanie Lang '14 played the puck to the front of the net where Fitzgerald took a pass from Jill Tokarczyk '14 and scored her third goal just 53 seconds in.

Five minutes later, Parkman collected her team-leading third power-play goal off assists from Fitzgerald and Teal Gosselin '17.

The Kangaroos (6-12-2) pulled to within 2-1 midway through the second period, taking advantage of their first power-play opportunity. Bernadette O'Connell '17 scored her sixth goal and Dana Morrison '17 picked up her fifth assist on the play.

Parkman's second goal came less than three minutes later. Coming out of the penalty box after serving a two-minute minor, she took a long pass from the Continentals' defensive zone and executed a give-and-go with Lang that ended with a shot that beat SUNY Canton's Shayna Dominique '17. Lang's two assists raised her season total to five.

Dominique stopped 36 shots, including 29 in the first two periods. Hamilton's Sarah Schuchardt '15 made 10 saves and improved her record to 4-1-2 this season and 6-1-2 in her career.

Gigi Fraser '14 closed out Hamilton's scoring on her team-leading eighth goal with 1:58 left in the second period. Sara Taffe '17 picked up her team-best sixth assist on the power-play goal (Fraser's third this year) that made it 4-1.

Maddy Hetman '17 rounded out the scoring with her first career goal. Hetman blocked a Hamilton shot inside her own blue line, controlled the rebound to set up a breakaway and beat Schuchardt for the goal.

The Continentals open a two-game NESCAC weekend series at Trinity College on Friday, Jan. 24, at 7:30 p.m. The Kangaroos travel to Biddeford, Maine, on Friday for a 7 p.m. game against the University of New England.