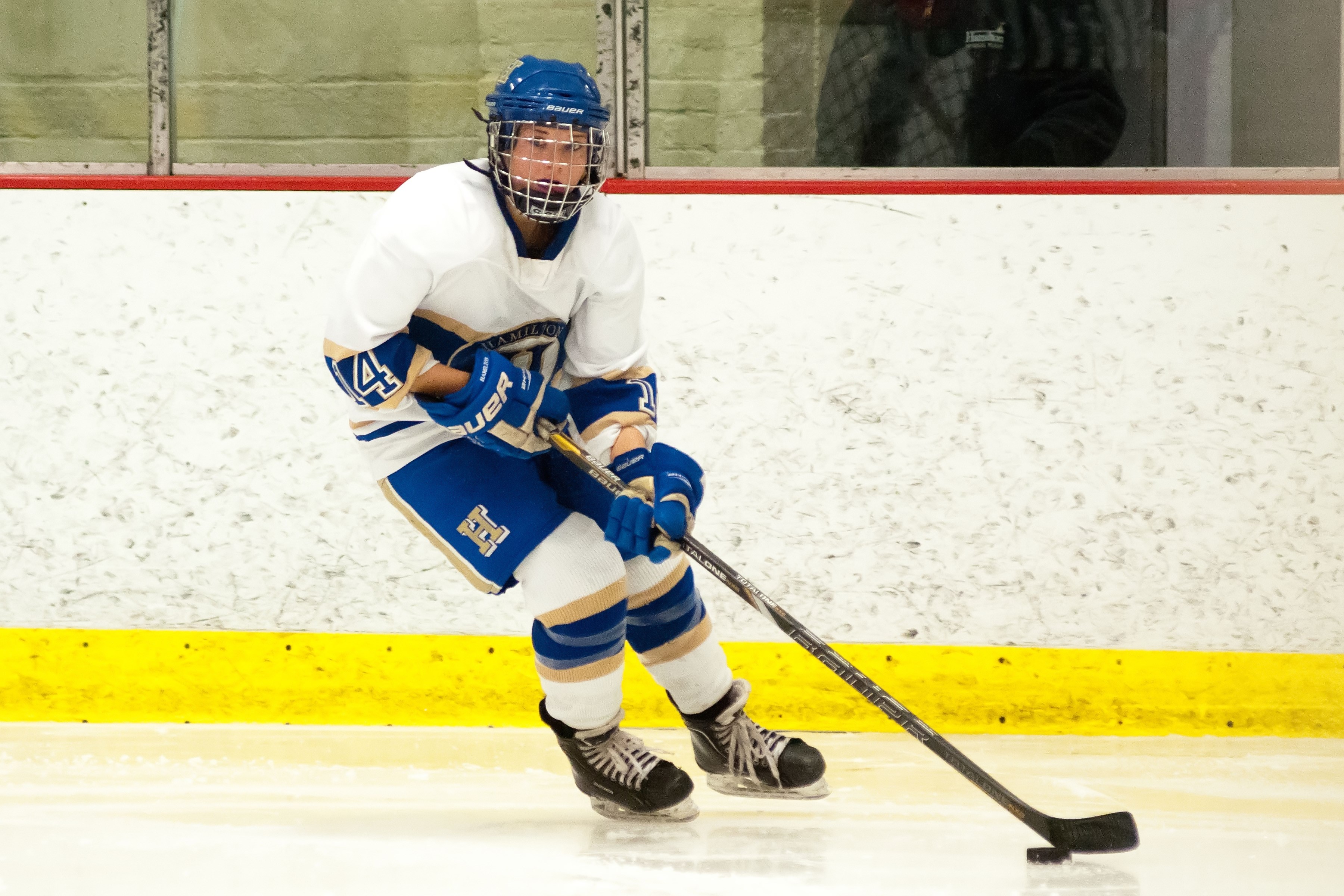 Hamilton College forward Katie Parkman '17 (Stratford, Prince Edward Island/Brewster Academy [N.H.]) has been selected for the 2015 NESCAC Women's Hockey All-Conference Team.

2015 NESCAC Women's Hockey All-Conference release

Parkman was placed on the second team and is one of 12 players on the all-conference squad. She was named the NESCAC Women's Hockey Player of the Week on Jan. 12 after she scored three goals and added two assists and was named the MVP of the Saint Michael's College DoubleTree Classic.

Parkman is tied for 13th place in the conference with 10 goals and is tied for 14th place with 20 points in 25 games. She is tied for fourth place with three game-winning goals. Parkman and the Continentals advanced to the 2015 NESCAC Championship quarterfinals and finished the season with an overall record of 10-11-4.