Patricia Pogue Couper Research Room Dedication
---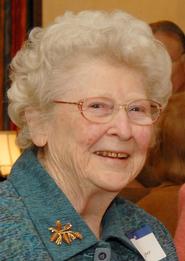 The Burke Library will hold a formal re-opening of the Emerson Rare Book Room, honoring Patsy Couper W'44 and Walter Brumm, with a dedication of the Patricia Pogue Couper Research Room on Thursday, April 14, at 4:15 p.m. on the second floor landing of the library. The public is invited to attend.

Mrs. Couper is a long-time benefactor of Hamilton College, who with her late husband trustee Richard Couper '44, established an endowment to fund the director's position for the Burke Library, and supported in other ways the college's library and its collections. Brumm is a scholar whose research focuses on the expansion and disappearance of Shaker communities in upstate New York and how they adapted-- and failed to adapt-- to changing social conditions.
President Joan Hinde Stewart and Couper Librarian Randall Ericson will speak at the event, followed by a ribbon cutting and tours of the newly designed facility.