Performing Arts Series Announces 2011-12 Season
---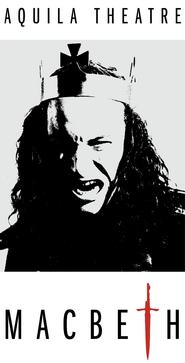 The Performing Arts at Hamilton College announces an exciting roster of world-class professional performances for the 2011-12 season. From Afro-Cuban drum and dance to award-winning string quartets, the series has something that everyone will enjoy. All performances are general admission and take place at Wellin Hall in the Schambach Center for Music and the Performing Arts at 8 p.m., unless otherwise noted.
Performances begin on Saturday, Sept. 17 with soprano Julianne Baird presenting the Jane Austen Songbook. Described by Fanfare Magazine as the "unsurpassed mistress of late Renaissance and Baroque music," Baird presents a concert demonstration which weaves pertinent literary passages around a series of arias and late 18th-century songs selected from Jane Austen's own musical collection.
The a cappella gospel/Jazz group Take 6 performs on Friday, Sept. 30. Founded at Oakwood College in Huntsville, Ala., in 1980, Take 6 has won multiple GRAMMY and Dove awards. The band has been in the top 10 on Billboard's Contemporary Jazz and Contemporary Christian chart with its swinging, harmony-rich gospel sound. Purchase your tickets early and enjoy the choir of St. Matthews Temple Church of God in Christ for a gospel warm-up in Café Opus at 7:20 pm.
The SF Jazz Collective embraces pop music icon Stevie Wonder on Friday, Oct. 7 by reinventing his work into modern jazz with an award-winning lineup that includes Eric Harland, salto saxophonist Miguel Zenón, tenor saxophonist Mark Turner, trumpeter Avishai Cohen, trombonist Robin Eubanks, vibraphonist Stefon Harris, pianist Edward Simon, and bassist Matt Penman. Hamilton's own "Doc" Woods leads a pre-concert discussion at 7:15 p.m. in Café Opus on the topics of Stevie Wonder's music and writing/arranging contemporary jazz charts. This concert is sponsored, in part, by Mid Atlantic Arts Foundation's Jazz Touring Network.
Closing out October is the Rochester Philharmonic Orchestra on Friday, Oct. 28 at 7 p.m. RPO returns with guest conductor Michael Butterman, and pianists Misha and Cipa Dichter to perform Mozart's Symphony No. 31, Poulenc's Double Piano Concerto, and Saint-Saens's Organ Symphony.
The modern dance company Keigwin + Co. performs on Saturday, Nov. 5. Established in 2003, Keigwin + Company's high-powered dancing has been called infectious, provocative, witty and highly entertaining. Choreographer Larry Keigwin combines physicality with theatricality, sampling a variety of mediums in his work and fusing art with entertainment. This performance is a project of the Mohawk Valley Dance Partnership and is sponsored by the Mid Atlantic Arts Foundation Touring Program.
The spring semester starts with Aquila Theater Company's Macbeth on Saturday, Jan. 21. "Fair is foul and foul is fair" in Aquila Theatre's rendering of the chaotic world of Shakespeare's Macbeth, where nothing is as it seems and men combat their own madness and fates. Aquila breathes fresh life and fire into this wickedly troubled work. This performance is sponsored by the Mid Atlantic Arts Foundation Touring Program.
Produced by Syracuse's Society for New Music, Eleanor Roosevelt: A Chamber Opera travels to Clinton on Sunday, Feb. 12, at 3 p.m. Steeped in the politics the New Deal, Persis Parshall Vehar's opera looks through First Lady Eleanor Roosevelt's eyes to tell the story of a the country struggling for peace, prosperity, equality, dignity and respect for all, after the fall-out from some very troublesome times. Associate Professor of Music Heather Buchman conducts the performance.
Continuing in February, Trio Hochelaga performs on Saturday, Feb. 18. Bearing Montreal's original Iroquois name, the Trio Hochelaga is one of Canada's most important classical groups. The trio performs chamber music from the Classical period up to the music of today, paying particular attention to the French repertoire from the end of the 19th to early 20th centuries.
Afro-Cuban drum and dance closes out February with Oyu Oro Afro-Cuban Experimental Dance Ensemble on Saturday, Feb. 25. Oyu Oro is committed to the preservation of Afro-Cuban folklore and the cross-cultural understanding of the dance and music forms derived from African culture. While Oyu Oro's traditional repertoire pays tribute to African lineages derived from the Yoruba, Congo, Carabali, Arará and Dahomean cultures of West Africa and Haiti, the popular dance choreographies also celebrate the national Cuban heritage.
The 2011-12 season ends on Sunday, April 15, at 3 p.m. with the ETHEL String Quartet. Acclaimed as America's premier postclassical string quartet, ETHEL invigorates contemporary concert music with refreshing exuberance, fierce intensity, imaginative programming and exceptional artistry. The Hamilton College program, Present Beauty, celebrates the concepts of presence and continuity and features the quartet's new arrangement of Philip Glass's score from the film The Hours.
Five-concert season subscription packages are available for $65 for adults with discounts for and students. Individual tickets are $15 - $20 for adults with discounts for seniors and students. For more information about any performance or to receive a free season brochure, call the box office at 315-859-4331 while Hamilton classes are in session.