Performing Arts Presents Lionheart on Sept. 22
---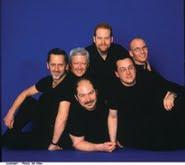 Hamilton College Performing Arts opens the fall semester with Lionheart in Wayfaring Stranger: Early Classics and New Works for Men's Voices on Saturday, Sept. 22, at 8 p.m., in Wellin Hall.
Lionheart is one of America's leading ensembles in vocal chamber music. Acclaimed for its "smoothly blended and impeccably balanced sound" (The New York Times), Lionheart members are Jeffrey Johnson, Lawrence Lipnik, John Olund, Richard Porterfield, Kurt-Owen Richards and Michael Ryan-Wenger. The group is best known for its interpretation of medieval and Renaissance a cappella music, with Gregorian chant as the keystone of its repertoire.
The Hamilton program, Wayfaring Stanger, is inspired by the traditional American folk song of the same name. For this performance, Lionheart embarks on a concert journey through hundreds of years of a cappella music. The old and the new come together in surprisingly vivid and engaging juxtapositions. Cornerstone pieces in the concert will include a recent commission from rising-star French composer Marc-Andre Dalbavie titled "Chant," and John Browne's Tudor masterpiece, "O Regina Mundi Clara."
Tickets are $20 for adults, $15 for senior citizens and $5 for students. For more information call the box office at 859-4331, visit www.hamiltonpa.org.